2012 was a year of reunions. After finding my best childhood friend, Denice, on Facebook, I had three visits with her this year, two of which included my dear friend Wendy as well. I continued my new tradition of posting more on Facebook and less on my blog, so this year's entries are few. But I captured some highlights of the year.
Right after Christmas, I went to Evansville, IN to spend four days with Wendy and Dennis before driving ~100 miles to Paducah to reunite with Denice for the first time in over 30 years. I always love spending time with Wendy; we have been close in heart for over 40 years, and she is such a dear and wonderful friend.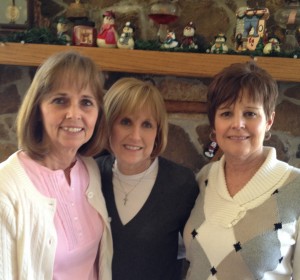 Then Denice and I spent four days getting caught up a much as we could, and made plans for her to come to Arizona in March to celebrate our 59th and 60th birthdays. Since Wendy lives so close to Denice, we insisted she come along and make a girlfriends' week out of it. We spent the time chatting, visiting family, and going to Tucson to revisit our old elementary and high school memories and see what has changed and what has stayed the same in our old neighborhood. Brian and Carrie threw a big birthday party for my 60th, and Robin and Ken were in town as well as Richard and Dianna, so we had a wonderful crowd and a special celebration time.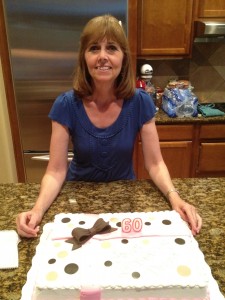 In April, Mom had a stroke and spent nearly a month at Banner Baywood hospital and Rhodes Stroke Rehab center. She worked really hard to regain the use of her right hand and leg, and is back to taking care of herself in her independent living apartment. She has a little additional help twice a week, but has amazed us all at her resilience and determination to continue living life to the fullest.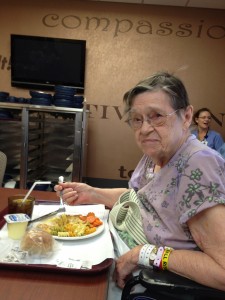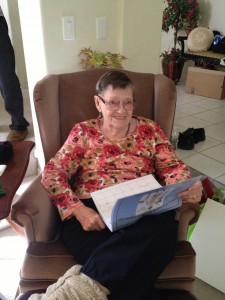 In May, Denice returned to Phoenix with her husband to visit Mayo Clinic. Her MS had flared up and she wanted to see if they had any new ideas for treatment for her particular symptoms. The good news was the Mayo doctors concurred with her Nashville doctors on her current course of treatment, but the trip was hard on her with nothing new in return for her efforts. However, it was very nice to spend several days with her and her husband and get to know him a bit better.
In June, I flew to Boise for Megan's annual ballet recital and Steven's spring musical at church. It's always a blessing when those two fall on the same weekend and I can get to see two events for one airline ticket! Megan, 13, is a beautiful on-pointe dancer now, and she is blossoming into a lovely young woman. She's an excellent student, loves fashion, makeup and babysitting, and is well loved by everyone who knows her. Steven, 8, is still the sweet charmer he has always been, and had a co-starring role in the musical along with a solo, which proved what a gifted singer he is.  He excels at his private school, and plays football, basketball and chess.
In August, Glenda, Alice and I took our annual girlfriends' sojourn (now nicknamed our G.A.D. About) to San Diego. We rented a small vacation apartment near the beach and spent a week sight seeing, shopping, dining, and (most of all) gabbing.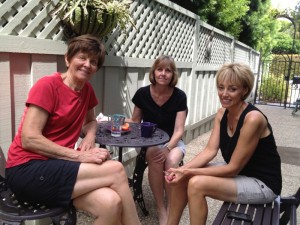 My sweet Sheltie Hope died in August after her large lipoma swelled so much she could hardly get around anymore. It was a difficult decision to put her down because I knew I how much I would miss her. And I did. It was several weeks before I stopped looking for her each time I came home or went into the kitchen. But just this week, I found a new companion to share my abode. Hanna, a six week old Malti-ShihTzu has come to live with me. It's still too early to tell you much about her, except that she is just about the cutest little ball of brown and white fluff you have ever seen.
In September, I joined Carrie and the kids for three days of magical fun in Disneyland and California Adventure. Lauren, 12, was doing well that week and really enjoyed the trip. She had a G-tube placed earlier this year and being able to receive regular nutrition has made a tremendous difference in her health, weight and strength. The seizures are more limited this year and she is making a bit of progress in some areas where she had begun to struggle. Nathan, 10, is excelling in home school, is in a chess club, and loves to play XBox games, Legos and ride his bike with his neighborhood friends. Andrew, 3, has been receiving early intervention therapy after being diagnosed on the Autism spectrum, and has made so much progress you would hardly know he was a special needs kid six months ago. He is talking a mile a minute, spells his name (A-N-D-R-E-DoubleYEW!) and loves to rough and tumble as much as sit quietly and play with the iPad.
My brother Dale has been in town this fall/winter after thru-hiking the entire Appalachian Trail this summer; 2184 miles. He has been staying in my guest bedroom and helping with the meals, laundry and cleaning. He broke his clavicle right after Thanksgiving and it curtailed his most recent camping trip, but he hit the road again the day after Christmas for a sojourn west. He will be checking in once or twice more before a 2013 summer hike in northern California.
In December, I made another quick weekend trip to Boise to see Megan perform in The Nutcracker. It's the first time I have ever seen the whole show live, and it was spectacular. The ballerinas were breathtakingly beautiful, the dancing was superb, and the costumes were unmatched. Robin personally sewed 37 of them, and the ballet company was so overjoyed with her work she received several mentions in the credits and a curtain call on closing night. Once again, the weekend schedule included the Christmas performance of the children's choir in which Steven had another awesome solo.
On Christmas Eve, I celebrated the birth of Christ at candlelight services at Central Christian Church. Christmas day was spent with Daryl's family, Dale, and Mom at Brian and Carrie's house. We opened presents, enjoyed a delicious ham dinner and pies, and watched UA win a basketball tournament to cap off the evening.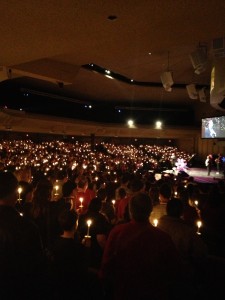 I have a long holiday shutdown at work, and I'm enjoying every minute of my time off. It gives me a chance to reflect on the blessings of this past year and look forward to what 2013 will bring. I wish each of you love, health and peace, and all the things that turn your heart toward the Savior.