I blogged about finding my childhood friend, Denice back in July. As soon as we started communicating, we also started planning our first of many visits. When I thought about my work shutdown in December, it seemed like a perfect time to make a trip back to Paducah, Kentucky. Of course, I couldn't travel to that vicinity of the country without a stop in Evansville, IN to see my other long-time friend, Wendy. They live just 100 miles apart.
I flew into Evansville on December 29 and spent four days with Wendy and Denny. It was nice weather, cold but with no snow, and we did a bit of driving around, but mostly stayed in just catching up on each others' lives since our last visit in 2005. Denny has a wedding video business and he had a wedding on Friday night. Wendy is his assistant, operating one of the cameras, so I tagged along with them to the wedding, and then Wendy and I went out for dinner while Denny finished filming the reception.
On Saturday — New Year's Eve — Wendy and Denny hosted a party and I got to see all their family and closest friends. We had ten times as much yummy food as we could eat, but we gave it a shot. It was a wonderful afternoon, topped off with watching Indiana win their basketball game, seeing the ball drop in Times Square at 11:00, and heading to bed before midnight. I introduced Wendy to geocaching on Sunday afternoon as we went out and picked up four quick "park and grabs".
On Monday, they drove me down to Marion, Kentucky, which is halfway to Paducah, to meet Denice at Randa's house. I arrived about 15 minutes ahead of Denice and had a great reunion with Randa. When Denice walked in, the 35 years melted away as we hugged and hugged. Sharion joined us a bit later for dinner and talking. For the next three days, Denice and I reminisced about old times and caught up on the lost years and reconnected our hearts. We drove around some of the local area, visiting her mother's grave, past Sharion's house, over to Kentucky Lake (where Denice and Rick have a lake house) and out for dinner. Some of their kids and grandkids stopped by one evening to say hi. The time passed too quickly, and soon was time to head back to the Evansville airport and the flight home.
Before I was on the plane, I had text messages that Denice and Wendy had booked flights to Arizona for the last week of March (which happens to be my 60th birthday and Denice's 59th). What fun we will have with the three of us together, and a visit with my family in the beautiful springtime desert.
Here are some pictures from my trip.
Wendy & me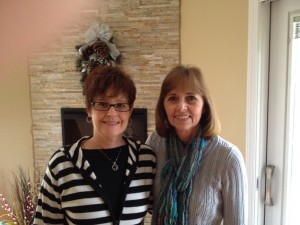 Dennis, Wendy, granddaughters & Jill, Chad, Travis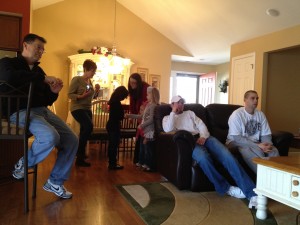 Party spread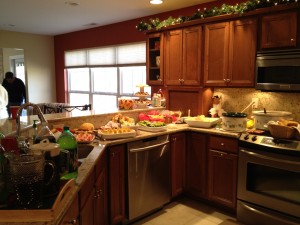 Denice & me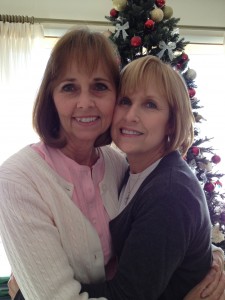 Randa, Tracy, me, & Denice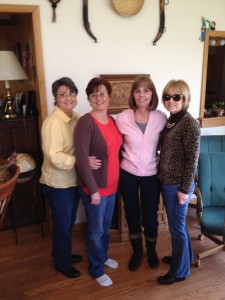 Sharion & Denice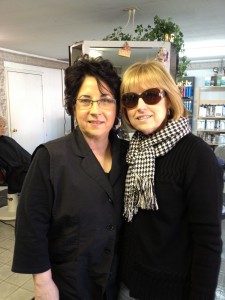 Rick & Denice at Kentucky Lake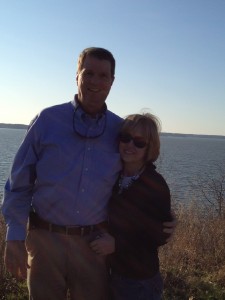 Me, Denice & Wendy