This year has included a birthday celebration, some travel, and lots of dreaming and planning for the future.
Mom turned 90 on June 1 of this year, and we had a big party to celebrate the event. A Google search reveals that less than 5% of the world's population reaches their 90th birthday, so we were thrilled to commemorate this milestone with Mom. All of the kids, many of the grands, and even some of the great-grands were in attendance. Several of Mom's friends and neighbors stopped by the Open House to wish her a happy birthday. I announced a card shower on Facebook and she received over 50 cards from folks near and far, some from people that she didn't even know. All in all, it was a day fit for a queen and we really enjoyed sharing it together.
In April I spent the last of my free Disney tickets on a trip to the Magic Kingdom with Carrie and the kids, then decided to go again at Christmastime. Two 3-day tickets cost more than an annual pass, so I went ahead and bought a Deluxe pass so I could visit a few times during 2015. This was my favorite visit to Disneyland, when the spectacular Christmas decorations and themes throughout the parks turned the Happiest Place on Earth into the Merriest Place on Earth.
My annual trip to Boise in June to see Megan's spring recital was a wonderful highlight of my year. She was accepted into Ballet West's Summer Intensive program, so Robin, Steven and I drove down to Salt Lake City to check her into the dorm at the University of Utah. She spent four weeks there practicing and improving her dance skills, and meeting new dance colleagues who will be lifelong friends.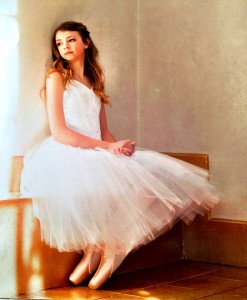 Last year I watched as several of my Facebook friends traveled to exotic places, and it inspired me to do the same. Glenda and I spent a week on Oahu in September, visiting sights, eating delicious foods and enjoying the tropical paradise.
Robin, Ken and the kids came to Arizona for Thanksgiving. It was a wonderful week having all my descendants together, and we ate, shopped, watched movies, played and visited. Nathan and Steven are really good friends, and played XBox games, swam, and watched movies together. Five year old Andrew (who was in Disneyland with a friend for part of the weekend) tried to keep up with the big boys once he got home. Lauren turned 14 this year. She has been healthy and happy this fall and winter, blessing us with her big smiles.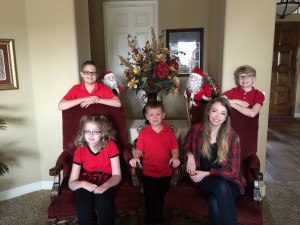 Next year's plans include a cruise to Alaska with my BFF Alice. We are joining a tour group led by our friend and former pastor Roy Lawson, as we experience the splendor of God's beautiful creation and the fellowship of other Christians. This will be my first cruise ever, and I'm very excited.
Next April, I will begin my retirement countdown and I have plans to hang up the CAD tools in 2016 and hit the road in a little RV. More about that in next year's annual review.
I thank God for each of you and send you season's greetings, and prayers for many blessings in the new year.