In January 2021, I cruised with Brian, Carrie and the boys to the western Caribbean. I've been wanting to cruise the eastern area, and after the pandemic eased, the Reeds were ready to sail again too. We booked a 7 day cruise on the Carnival Mardi Gras, Carnival's newest and largest ship. It's pretty spectacular, with a lot of wonderful amenities, exciting playground, and a variety of excellent entertainment. We booked two cabins, one for Brian and Carrie and one for the boys and me. The were adjacent to each other, with adjoining balconies.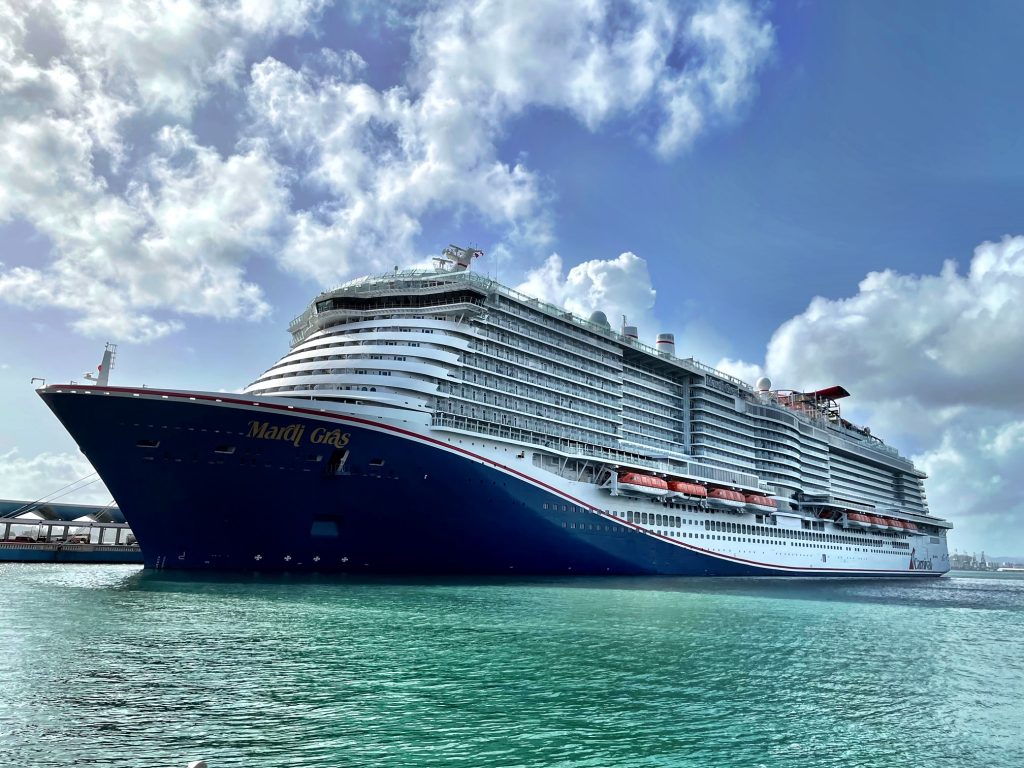 The last cruise we took left from Miami, and we flew a red eye to the Miami airport and went straight to the ship. That overnight flight was brutal and left us all tired for our first day aboard, so this time we decided to fly in to Orlando the day before and spend the night in a hotel. That worked much better as we were all more rested for our first day on the ship.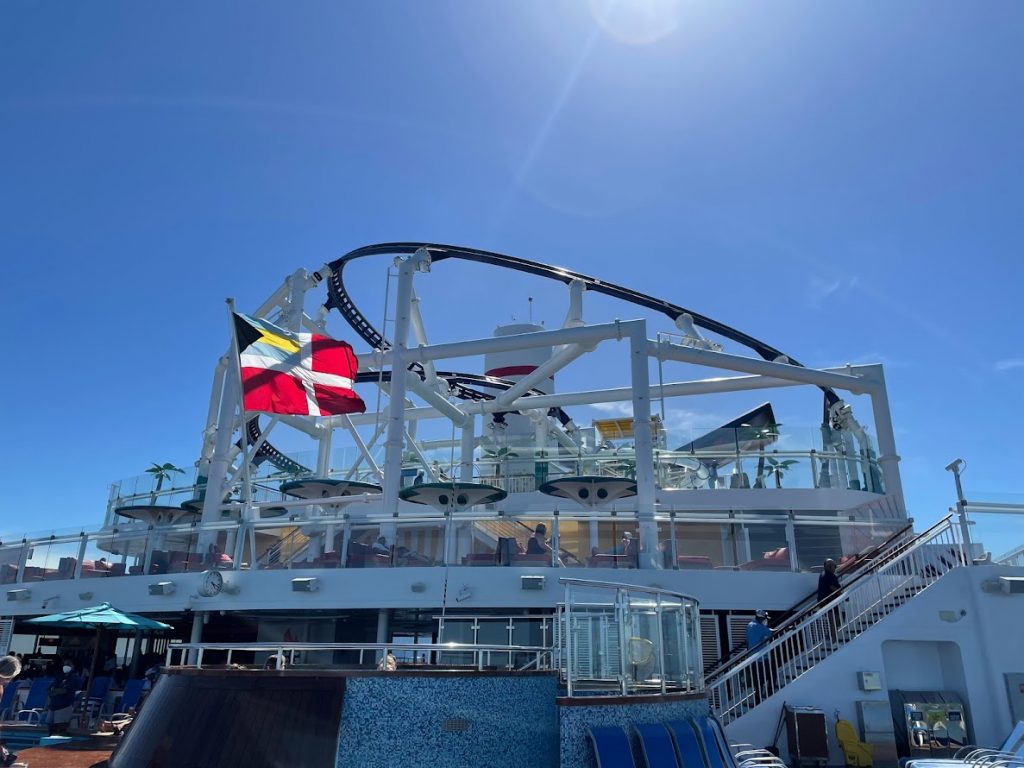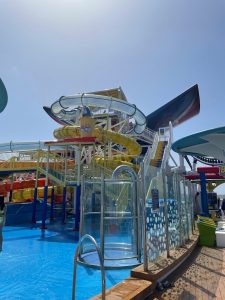 We sailed out of Port Canaveral and had two days at sea as we made our way to San Juan, Puerto Rico. The excursion I did there was a walking tour of the historical sights in old San Juan. It was very interesting and I would rate it five stars for those who enjoy history and are capable of walking a few miles. But the day was very hot and humid, and much of the tour was in the sun, and I was pretty miserable by the last few blocks. Here are a few pictures I took: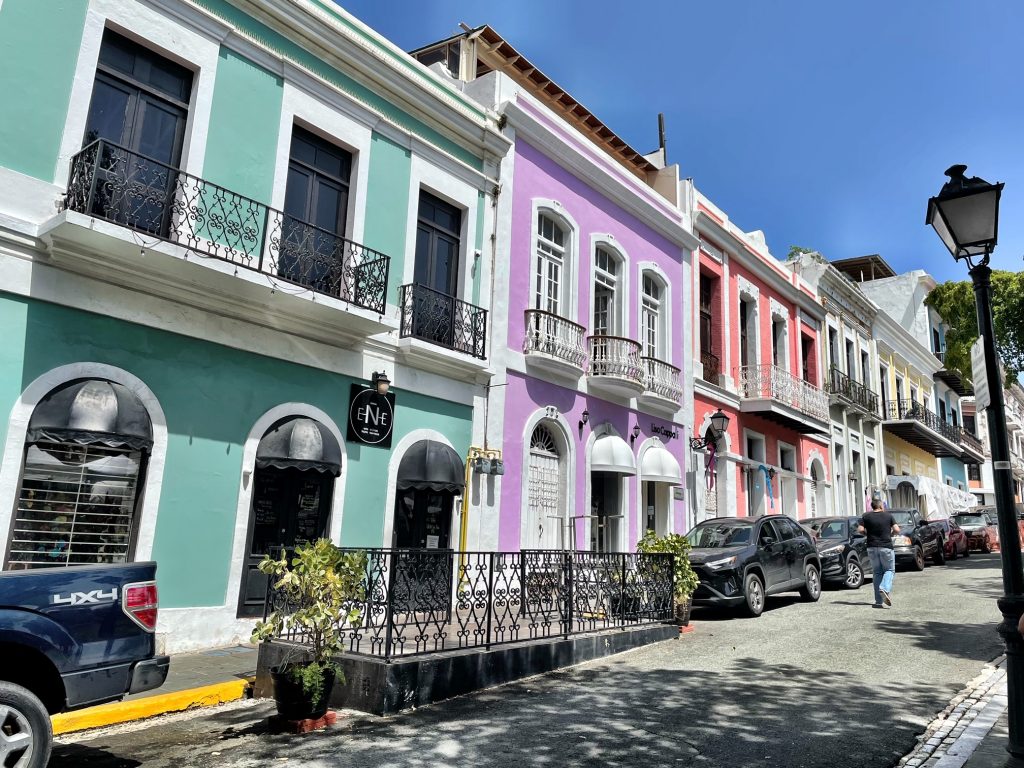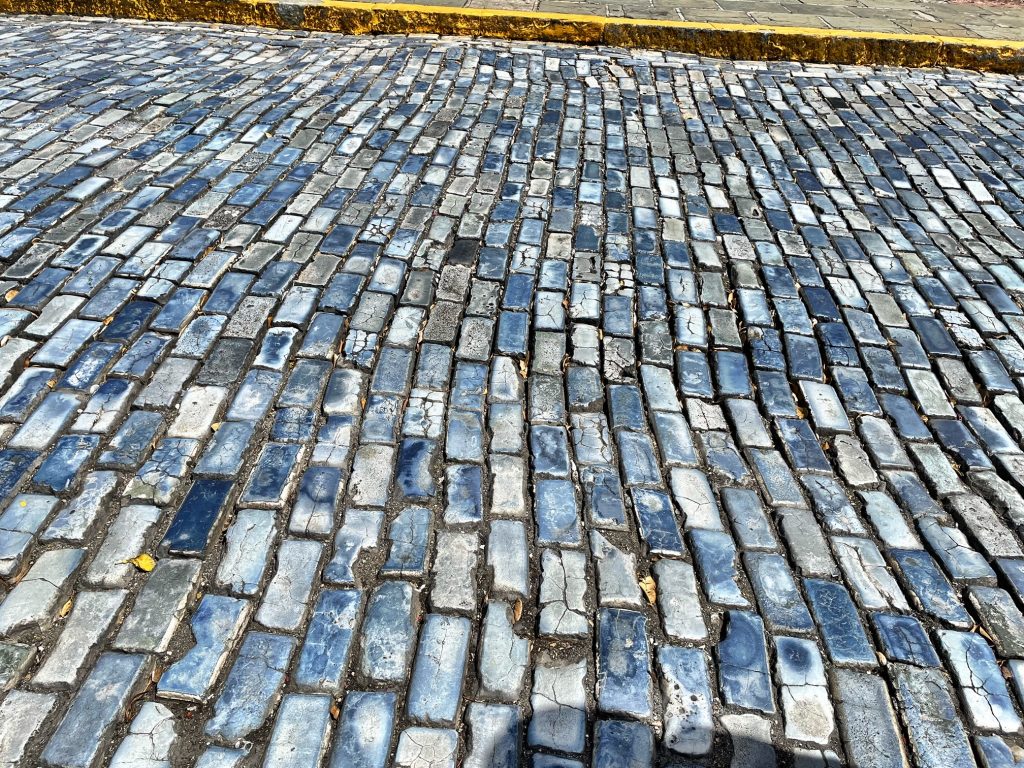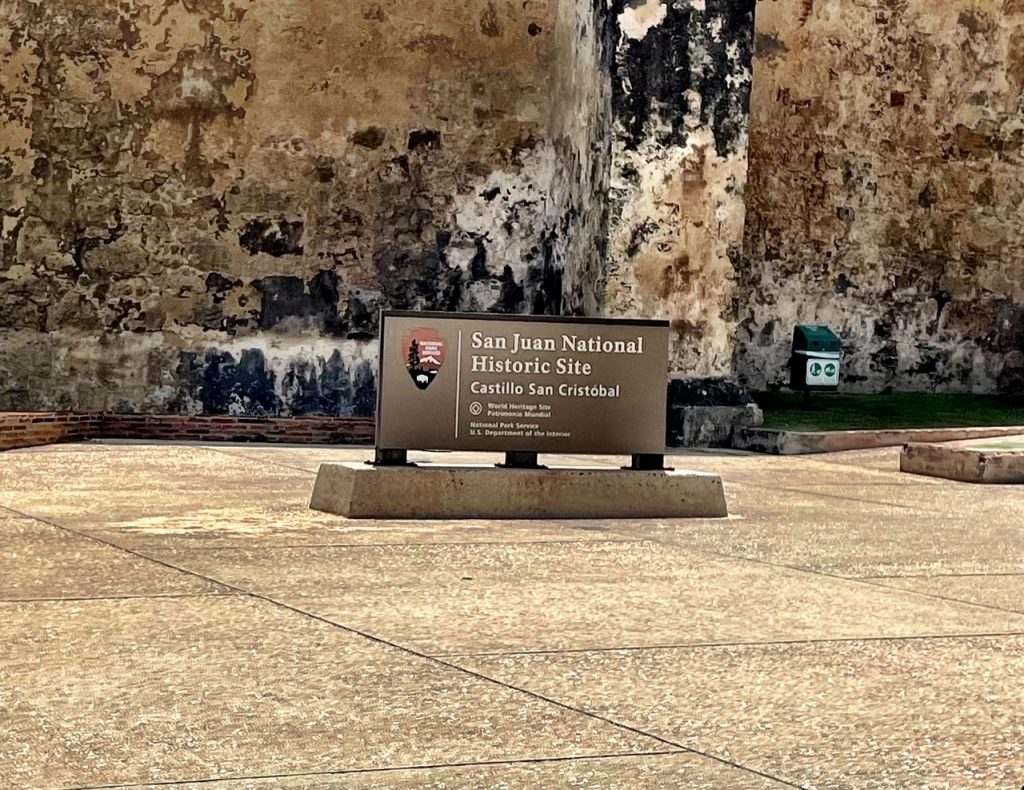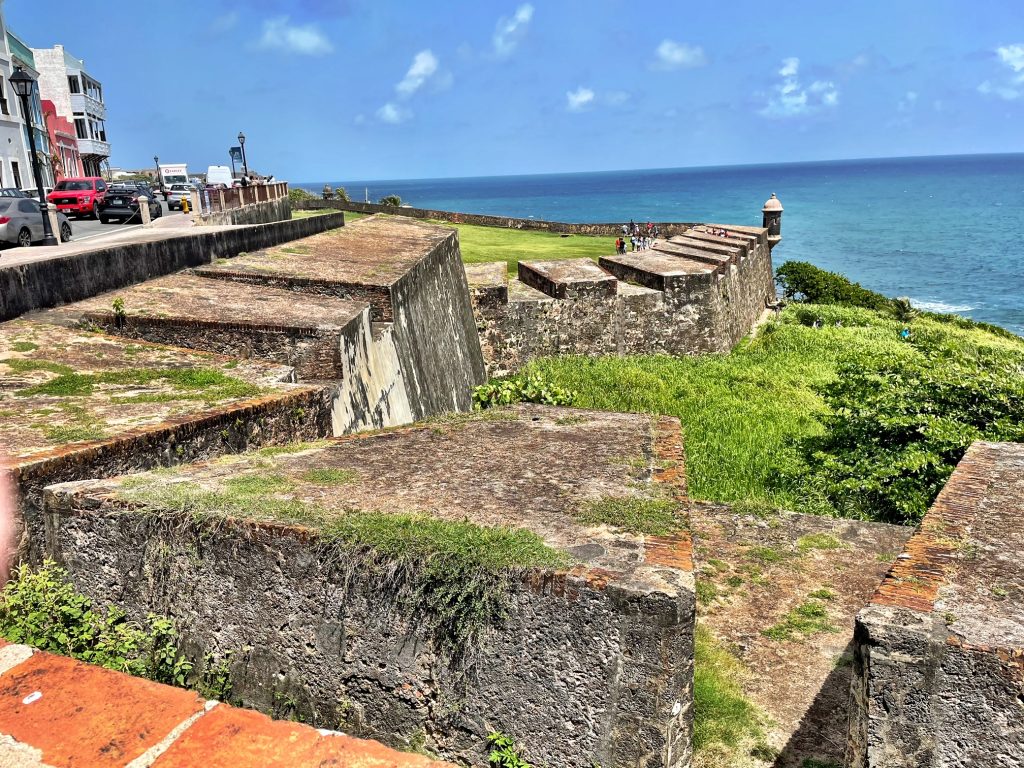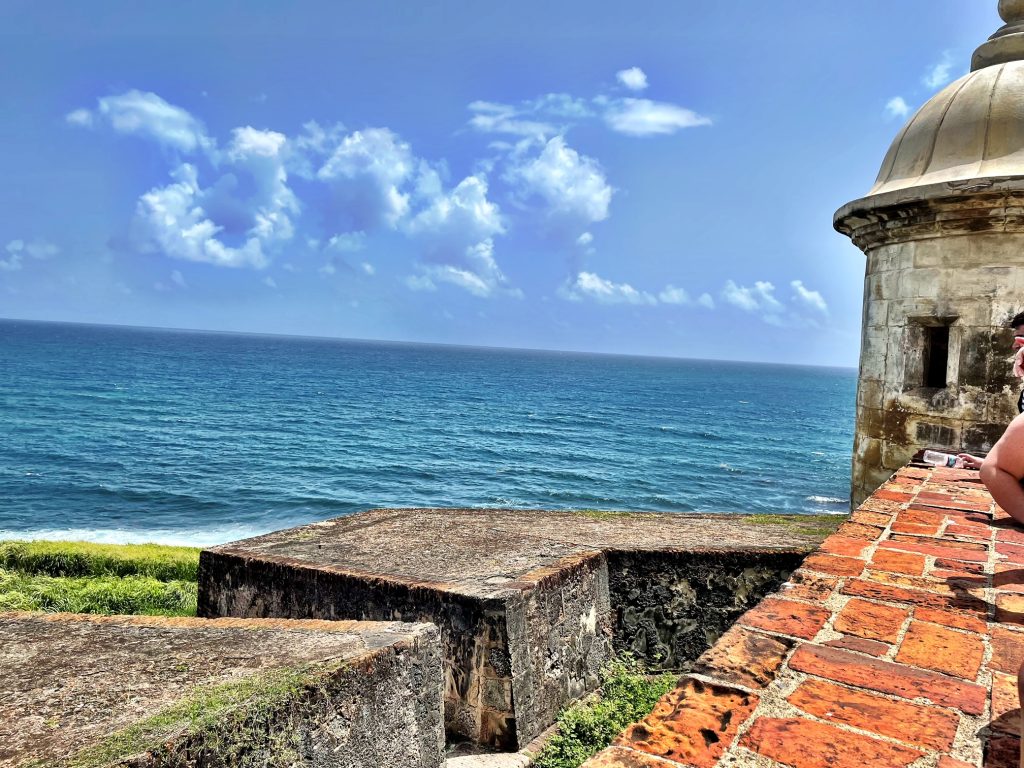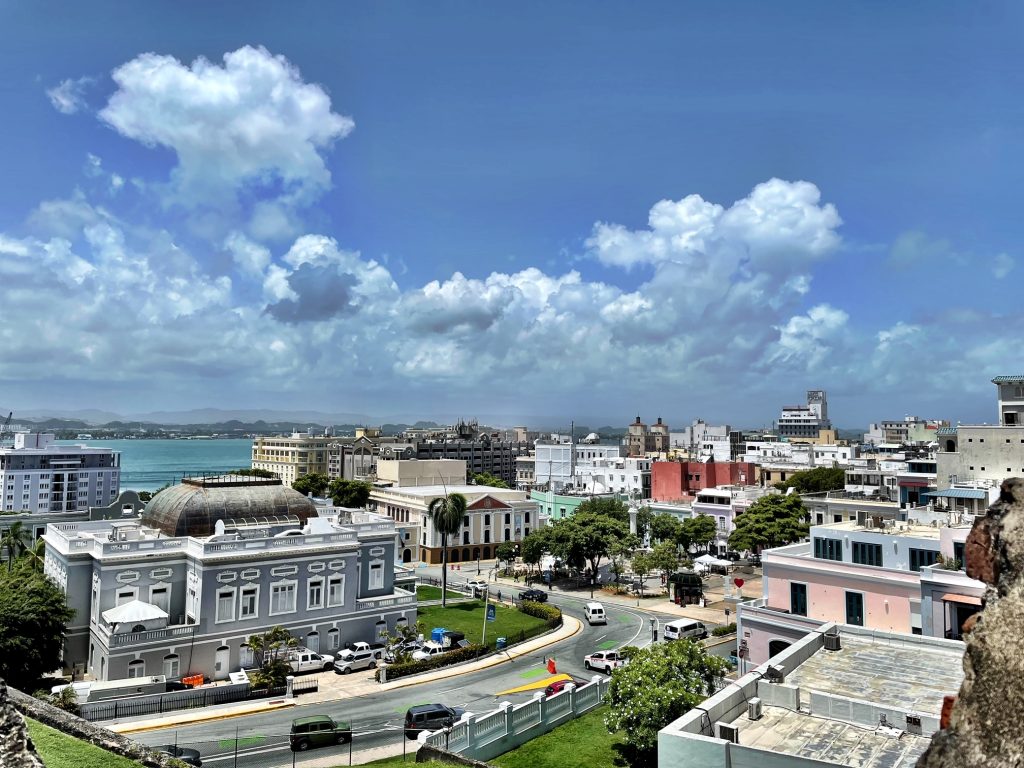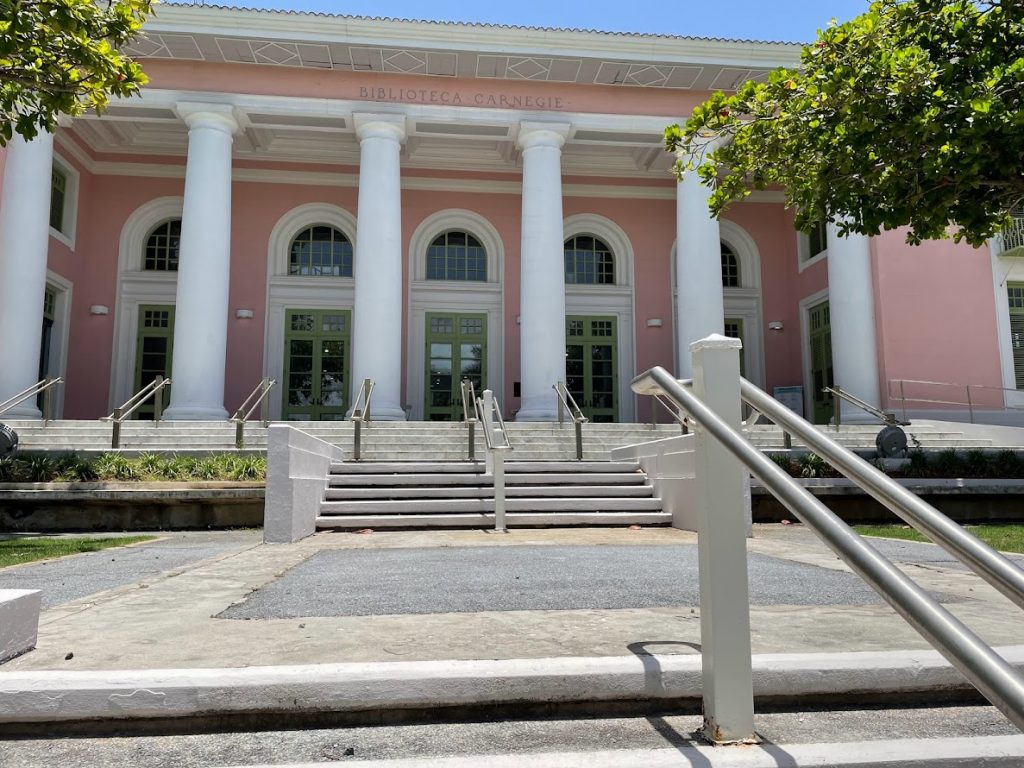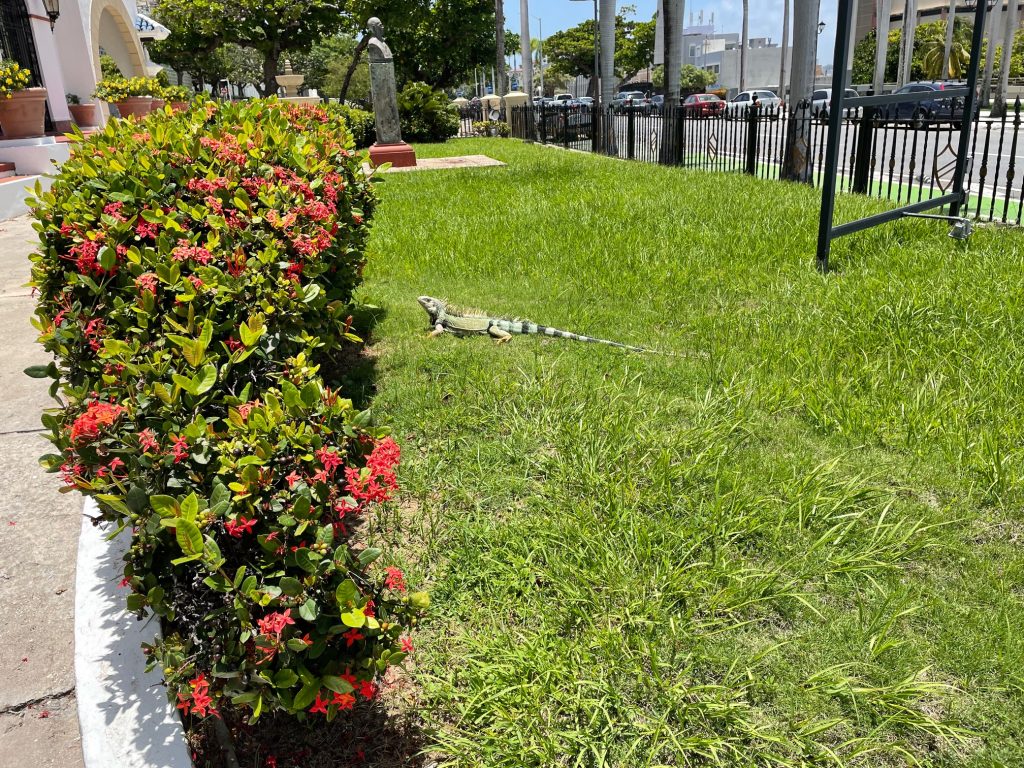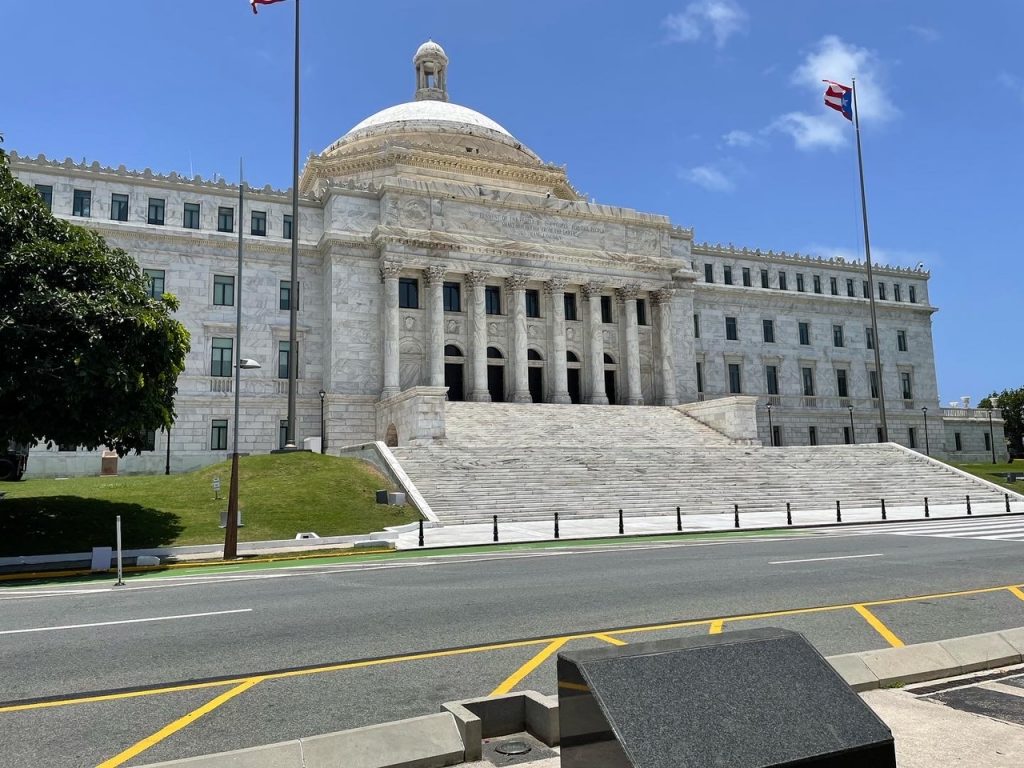 Our second port stop was Amber Cove, Dominican Republic. Carrie was recovering from foot surgery (which she reinjured in the Phoenix airport!), so she and I chose an excursion that would involve limited walking: a bus tour of the "Mountain Views and City Sights". The mountain views were pretty spectacular, but the city sights on the way up the mountain showed what a dirty rugged life many of the locals live. Tons of garbage along the roadside, and run down overgrown shacks with a multitude of cars, junk and kids in the yards. The second portion of the tour took us to some of the historical areas and those were nicer. Again it was a hot muggy day, and we were anxious to get back to the ship before the end. Meanwhile, Brian and the boys did a zipline, waterfalls and swimming excursion.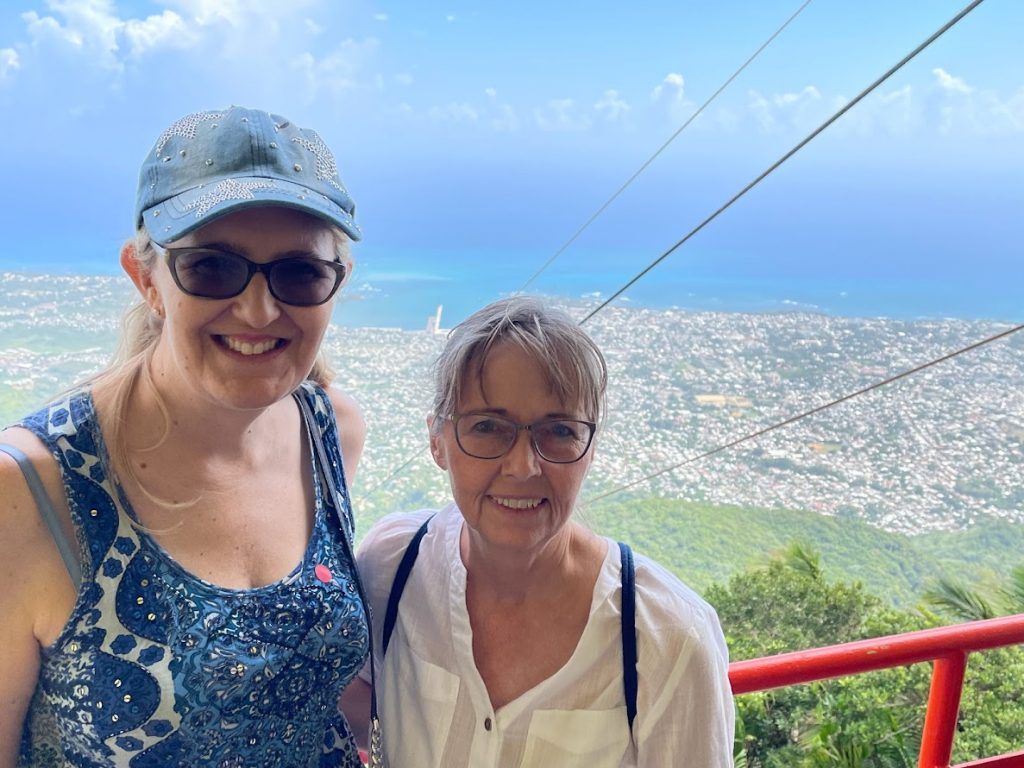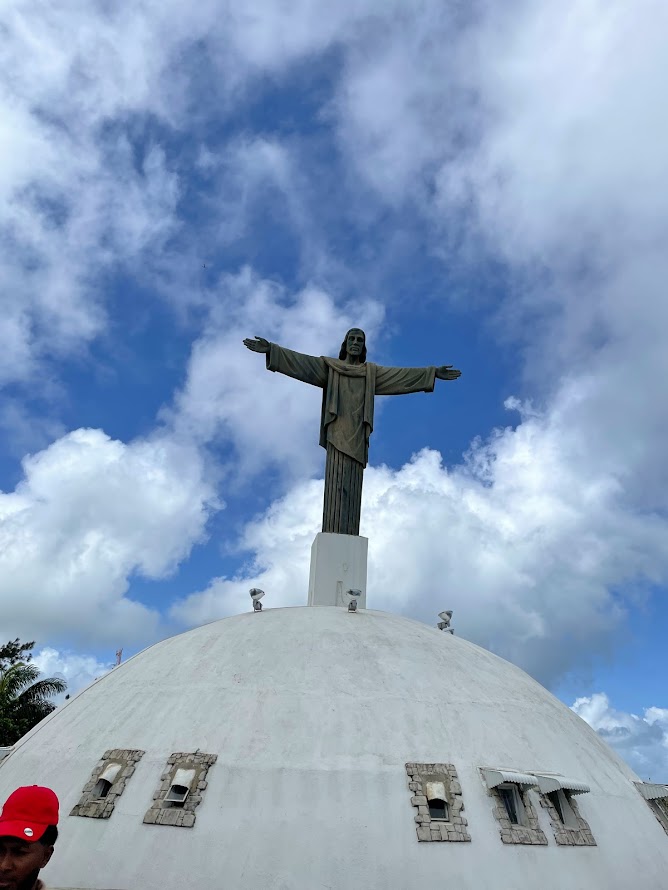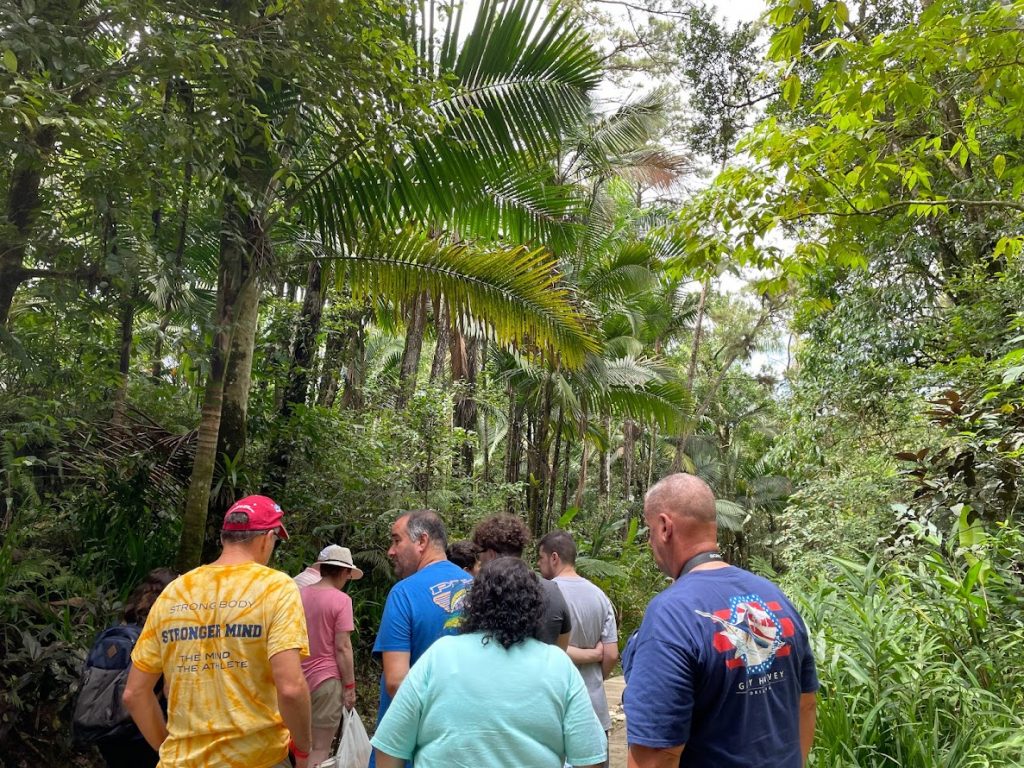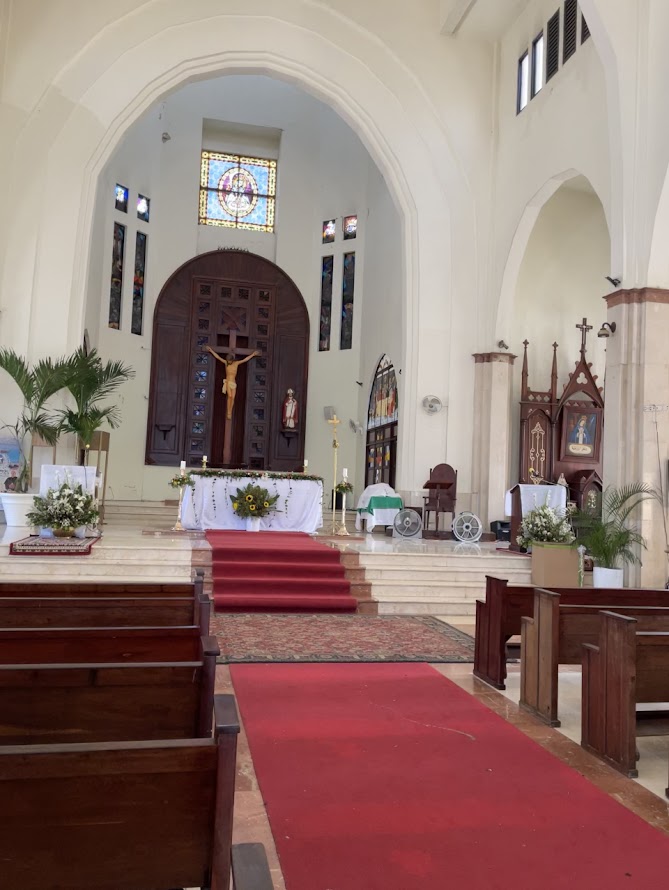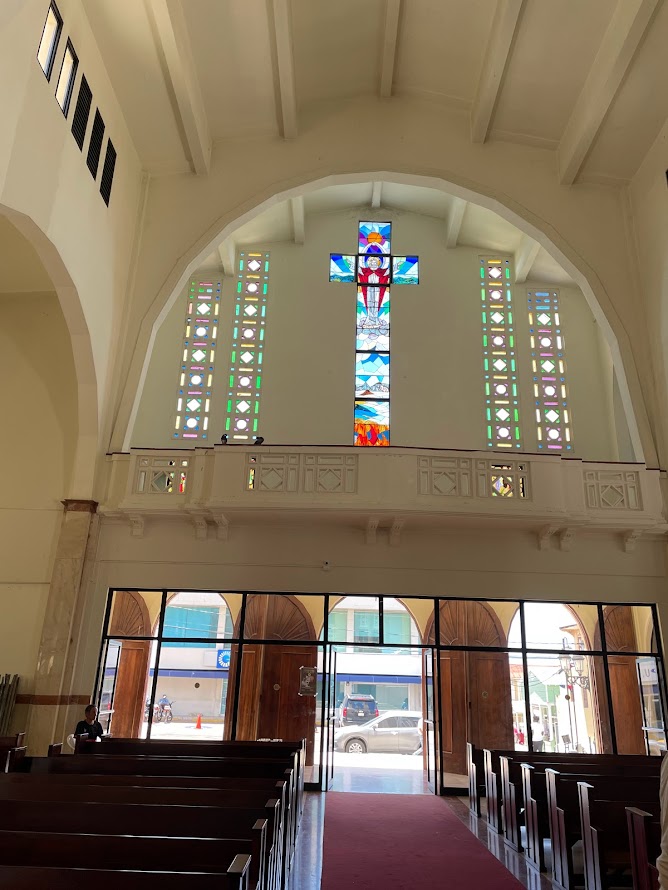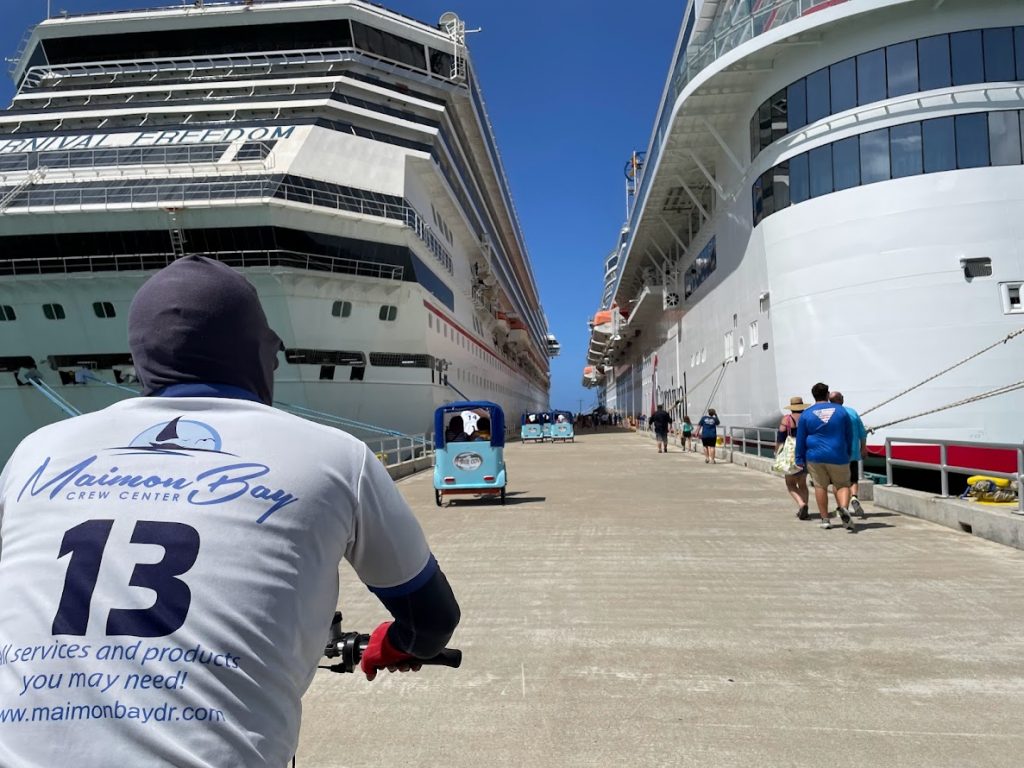 Our third and final port was Grand Turks, Carnival's resort island in Turks & Caicos. We booked a snorkel and stingray excursion for the whole family. First we went out a few miles from shore where there was coral and colorful sealife, and we put on our snorkels and fins and jumped in the water.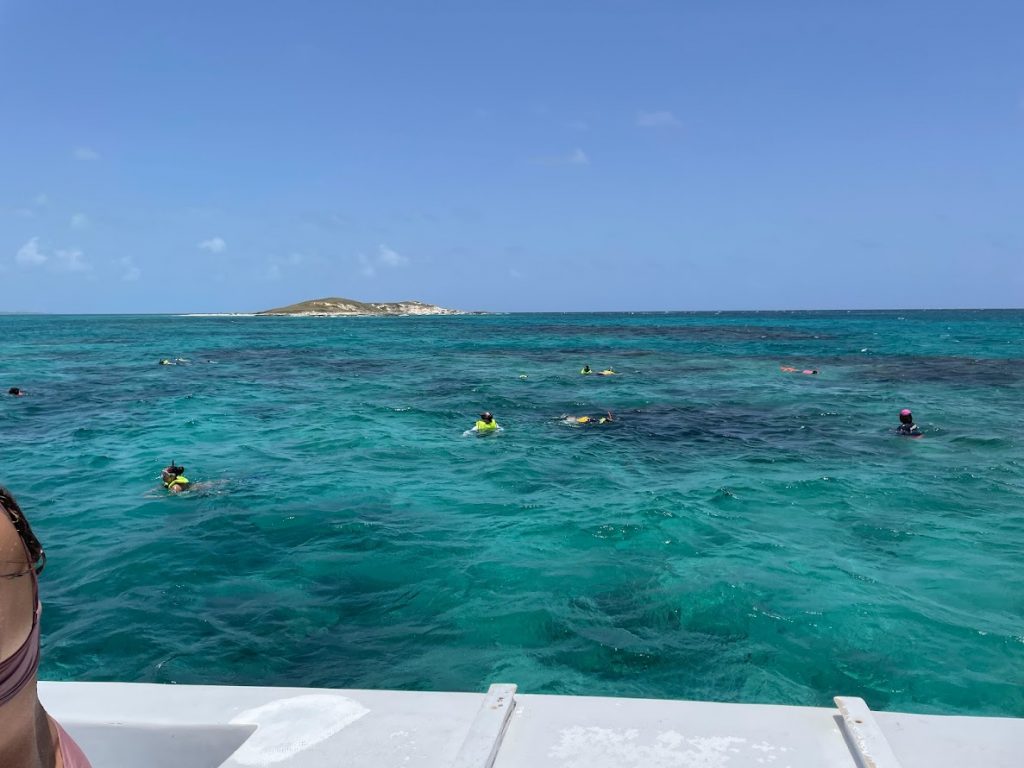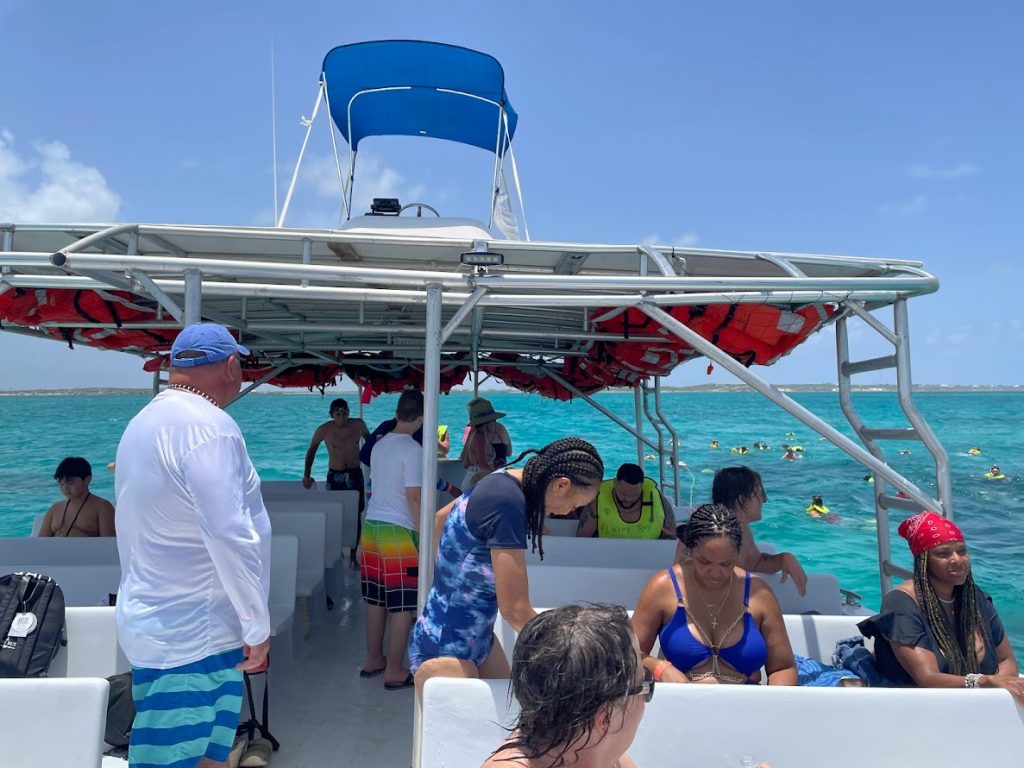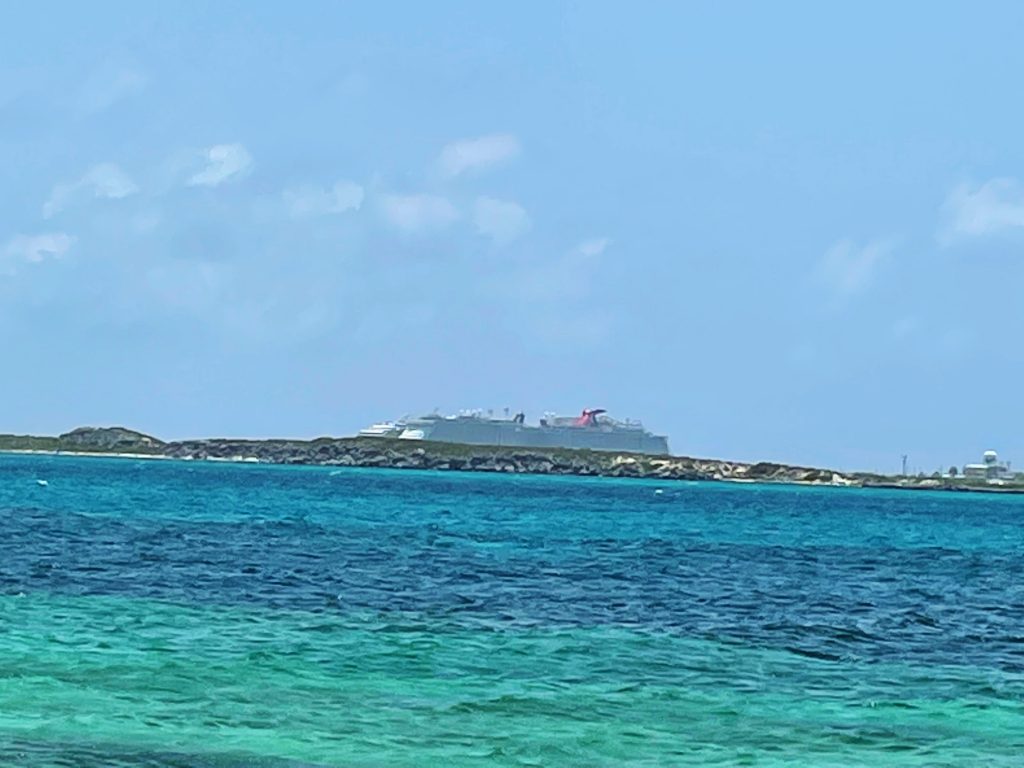 From there, we motored over to a small beach cove where many stingrays come in to mate. They are very habituated and friendly, and allow folks to handle them.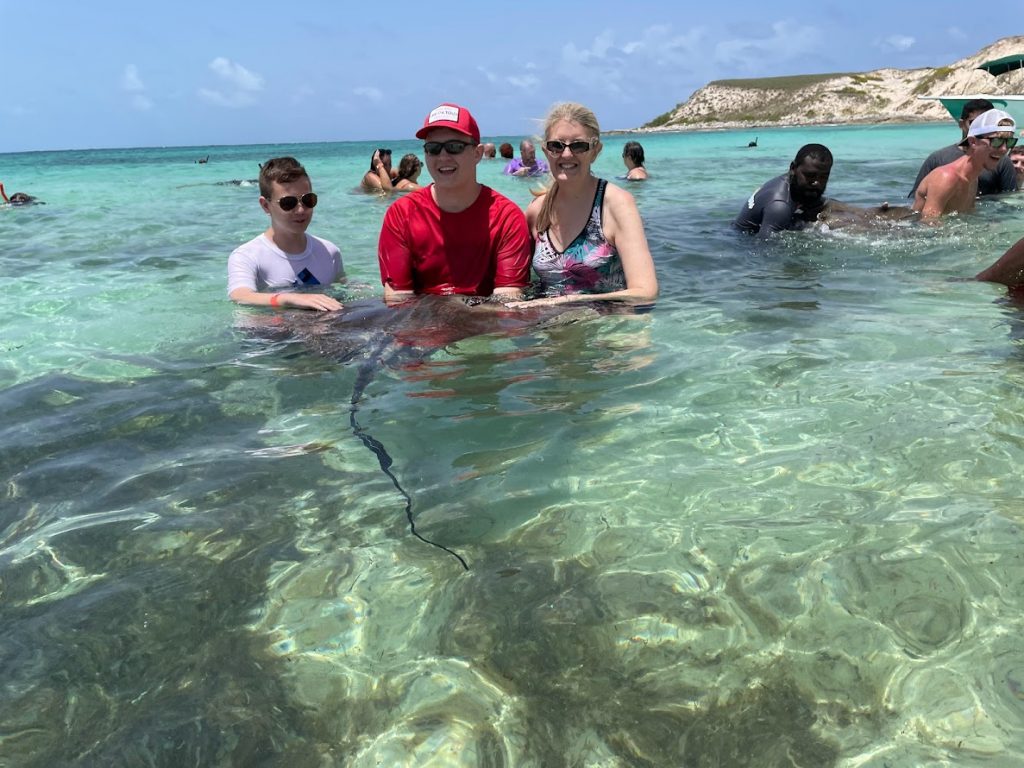 I mentioned in the beginning that we had excellent entertainment all week. I think it was the better than Royal Caribbean and Norwegian. Lots and lots of different options: musical stage shows, comedians, games, casino, and the typical lounge acts.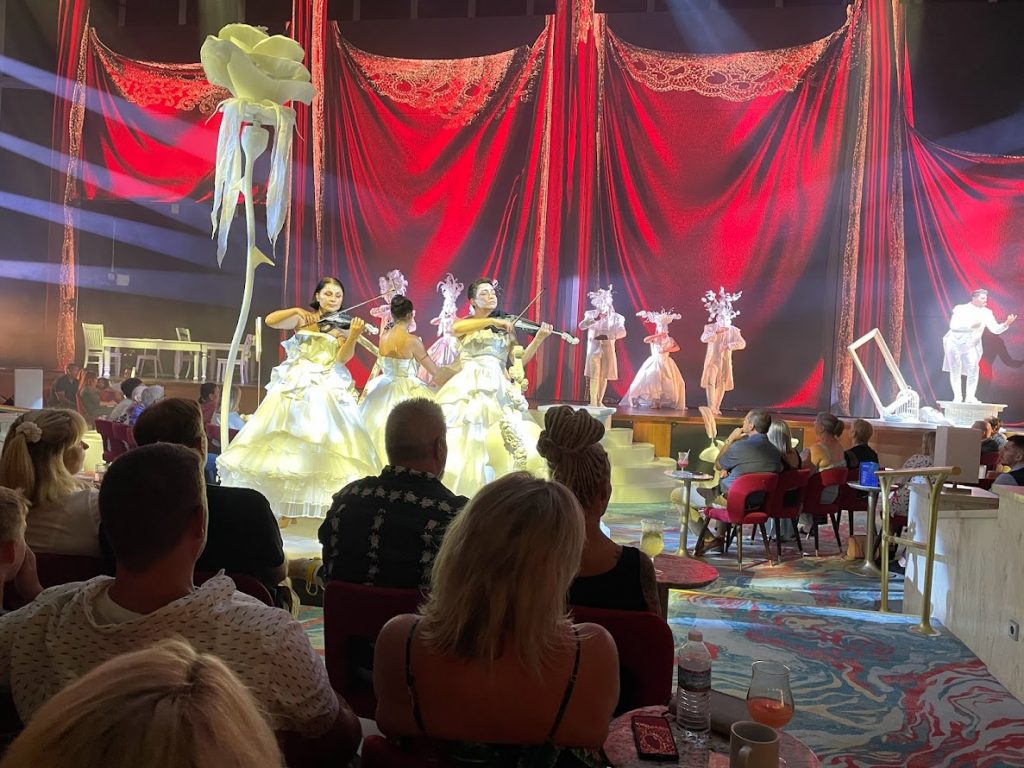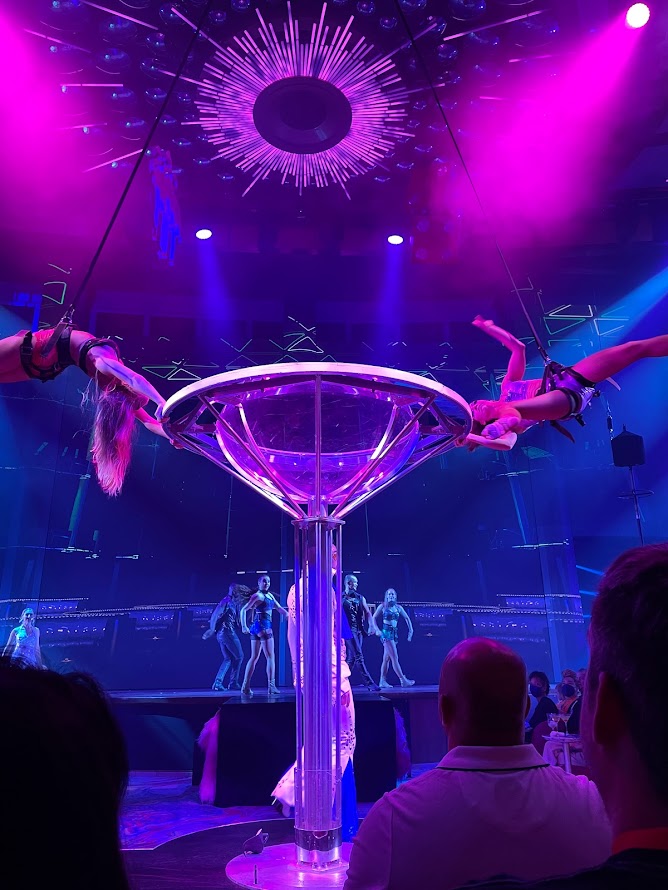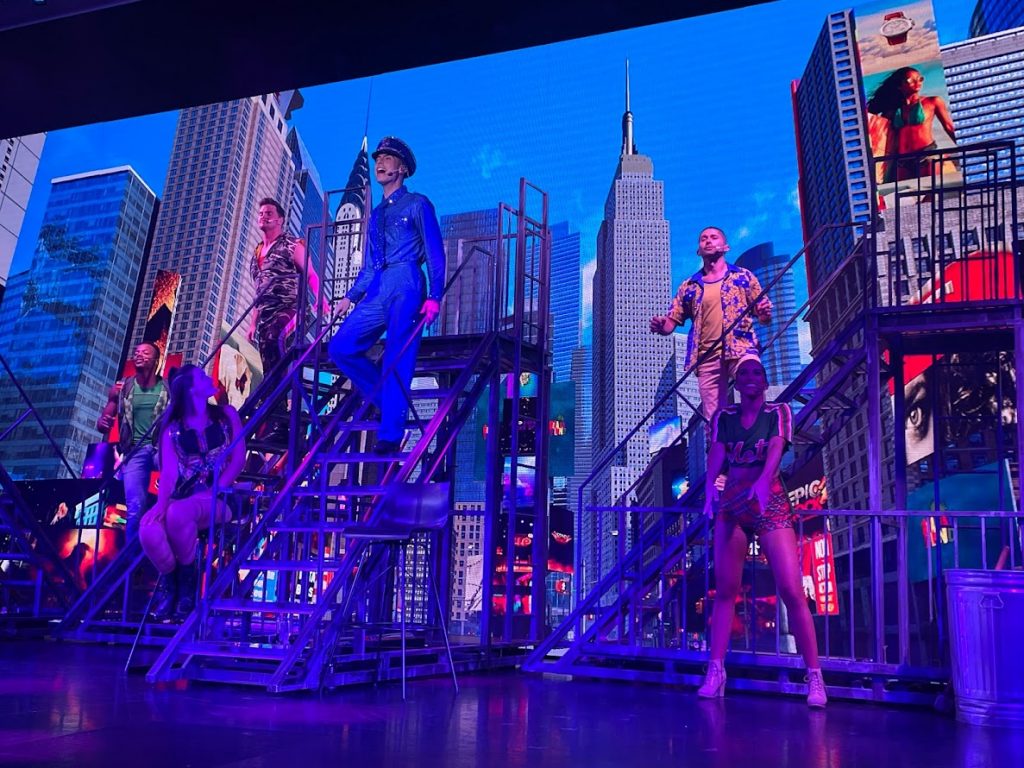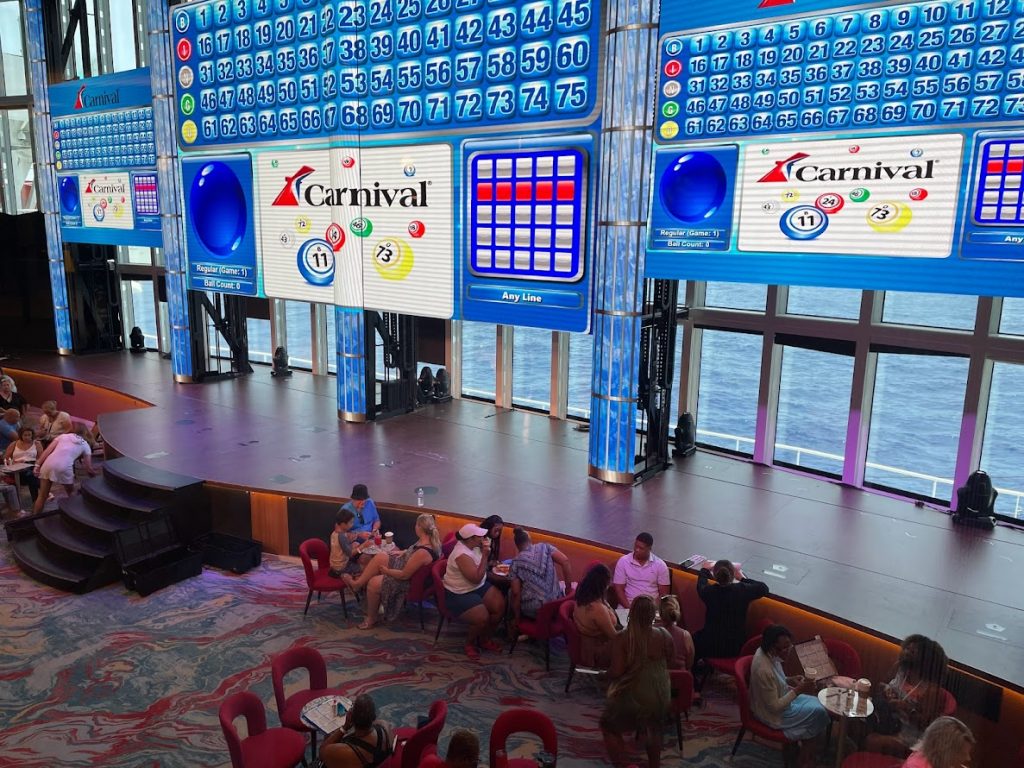 Our final day was a sea day as we made our way back to Port Canaveral, then to Orlando where we caught a flight home, after spending the whole day in the airport. Since we had all our luggage and couldn't check it until three hours before our 6:00 flight, we had to just hang out there. At least the Orlando airport is nice, with a mall and lots of food places inside.
It was a great trip and the boys were wonderful roommates. We're ready to plan our next cruise.