A wonderful trip in my RV and a new-fangled vehicle were the biggest highlights of my year.
In late March, I set out on a spring trip in my Minnie. Hanna and I visited National Seashores on Padre Island, my cousin Cindy in Houston, my dear friends Wendy and Denny on the Alabama Gulf Coast, and then drove a portion of the Natchez Trace Parkway. I covered the whole trip on my RV travel blog, and you can catch up on details here.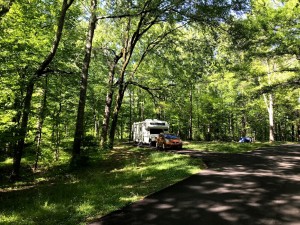 I had plans to take my RV out again in June and July to join Dale in some of the New Mexico state parks, but unusually hot weather all across the southwest squashed those plans, and I stayed home all summer. By October, the temps in Arizona's high country had cooled enough that Dale had made his way back to the Mogollon Rim, and I joined him for a couple weeks of camping outside of Star Valley.
While I was on my spring trip, Daryl purchased a Tesla Model 3, and after driving his, I decided to buy one, too! I've had a lot of fun taking it on road trips and driving around town. Our Tesla family expanded when Brian and Carrie bought a Model S in October and Don bought a Model 3 in November. We have enjoyed comparing notes, rides and colors.
Many of the family gathered in Phoenix in February to celebrate my niece Michelle's graduation from DeVry University. We enjoyed a meal together at our typical hangout, Joe's BBQ, and all traipsed up to Dream City Church for the commencement ceremony.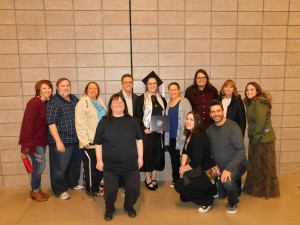 I had some great family times with the kids this year. In early March I went to Disneyland with the Reeds, and then again in May. That was Nathan's and my last late night visit to Bug's Land, as it will be turned into a new adventure land themed around Marvel superheroes, opening in 2020.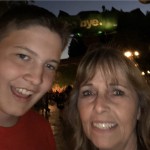 I flew to Boise in May to see Steven perform in a community theater production of The Music Man. I drove my Tesla back up to Idaho in November to spend Thanksgiving with the Holsingers.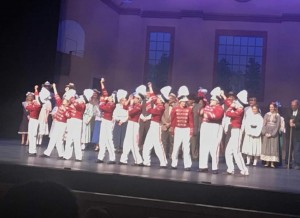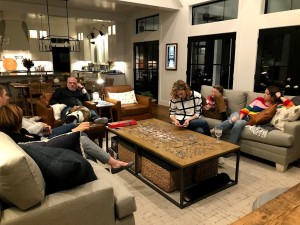 Michelle married her sweetheart Josh Bergman in June, and the entire family went to Costa Mesa, CA for their beautiful wedding.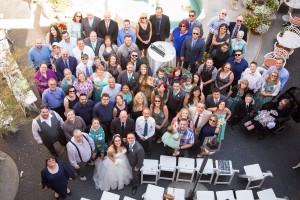 Lauren had surgery to correct her severe scoliosis in August. It was a very serious procedure, but she did great — much better than we had predicted. While she still has a little ways to go, she has recovered well, and we hope for a better quality of life for her in the future.
I took my friend Glenda to Disneyland in early December. She had never been to Disney at Christmastime, and I had fun experiencing the wonder and beauty of all the lights and decorations, rides, fireworks and shows with her.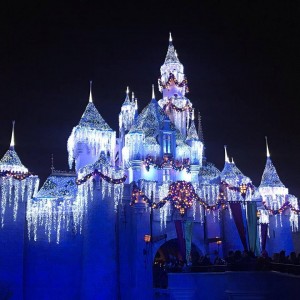 I spent Christmas Day with the Reeds, and late in the day Daryl's family, Don and Betty, and the Balches joined us for food and games.
Although I haven't mapped out my RV travel for next year yet, I will go somewhere; possibly up the California and Oregon coast. Other 2019 plans include some home remodeling projects and maybe a trip to some exotic locale with Alice and Glenda.
I plan to spend NYE in front of my fire and TV, reflecting on the blessings, good times and memories of this past year, and looking forward to more exciting adventures and special time with friends and family in the coming one. May your lives be as richly blessed as mine.