Another year of retired bliss, with plenty of travel interspersed with hanging out at home.
In late February, I took my Minnie to the LTVA boondocking area north of Yuma where Richard, Dianna and Dale were spending the winter, and camped with them for about a week. We did some sightseeing around the area and went down to Los Algodones one day. Richard and Dale worked on my troublesome generator and got it fixed, much to my delight. That saved me an expensive trip to a repair shop.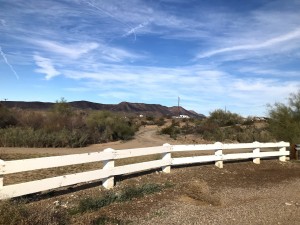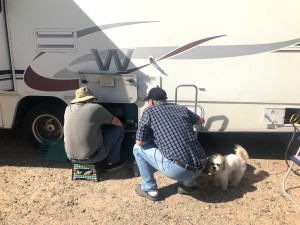 Nathan made Eagle Scout late last year, and his official ceremony was in March. We are very proud of this young man who, at just 17, is in his third year of pre-med college.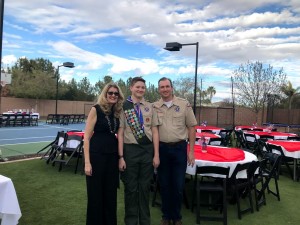 Following the camping trip, I took off to Orlando with Carrie and the boys to trek around Walt Disney World and Universal Studios for a week.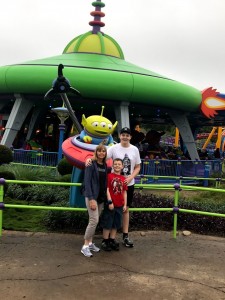 I remodeled/redecorated my kitchen this spring. New countertops, fresh paint, wood look floor tile and fancy backsplash gave a much needed fresh look. Except for the countertops, I did all the other work myself. I've done this several times before, and each time it takes a little longer and gets a little more tiring, as my body ages. But I'm proud to say I can still do it!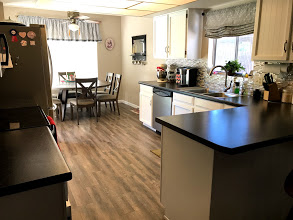 This spring, I spent six weeks camping with Dale in New Mexico. We both got the New Mexico state park annual pass, which allows free entrance and primitive camping in all the state parks. You can add electric for just $4 a day. We camped without hookups the majority of the time, but when the weather turned cold and snowy, I added electric so I could run my furnace. We had a lot of nostalgic fun, visiting so many of the sights and campgrounds where Mom and Dad used to spend their summers.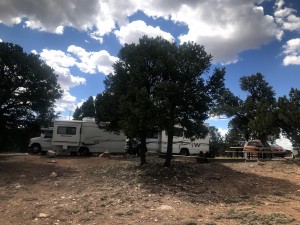 We roasted lots of hot dogs and made lots of S'mores
In June, Richard had a health scare and many of the family came into town to provide help and support getting them moved from Blue Ridge and re-settled in Mesa. I'm happy to say, he has recovered well and was able to drive their rig across New Mexico and Texas to spend the holidays with their family.
I hadn't been to Boise since Thanksgiving, so in August, for no particular reason, I flew up to spend a week with Robin, Ken, Megan and Steven. They had put in a new pool this year, and we enjoyed evenings in the hot tub.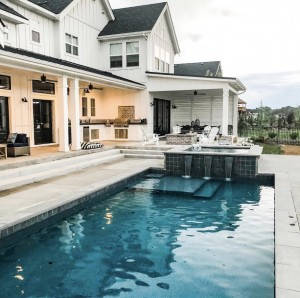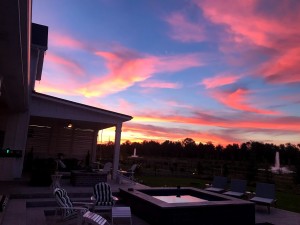 Right after Labor Day, I drove to Anaheim and Robin flew in to John Wayne Airport, and we spent three scorching HOT but fun filled days in Disneyland together. It's been 17 years since we have gone to Disney together, and it was great to share the magical experience with her once again. I made a quick "solo" trip back to Disneyland to take in the holiday lights in early December.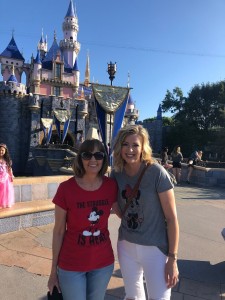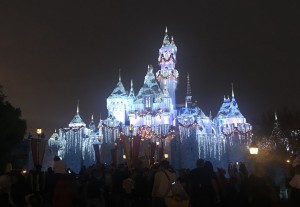 In mid-September, I headed east in my RV for a fall trip to the Gulf coast and drove the Natchez Trace Parkway. I blogged about that wonderful trip on my travel blog.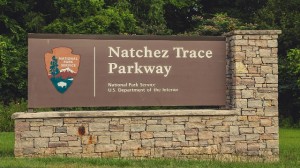 Thanksgiving and Christmas were spent with the Reeds. Carrie's mother's health is failing, and they focused on making the season special for her, so we had quieter celebrations this year, rather than our traditional family blowouts with lots of people, food and games.
I am joining Brian, Carrie and the boys on a cruise the first week of January. This will be just my second cruise, and we are really going in style; staying in a family suite in The Haven on the Norwegian Escape. We will visit four ports in the western Caribbean, plus we've booked an airboat tour of the Everglades when we return to Miami.
I haven't made any RV travel plans yet for 2020, but I will be sure to take my Minnie somewhere.
I hope you all had a great year, and as we roar into the 20s, that all your dreams and wishes will come true. Happy New Year!!