We planned to hike to Multnomah Falls on Wednesday, but in talking to Keith, we discovered it was a very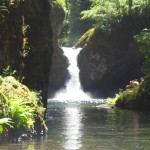 crowded place in the summertime, and was also quite a steep hike. We decided we were in the mood for something a little more relaxing for our day in the woods and picnic enjoyment. He suggested we go to Eagle Creek and take the 4 mile hike to Punchbowl Falls. It turned out to be the perfect choice.
The day dawned clear and comfortable and we splashed on sunscreen, packed sandwiches, snacks and water in a couple of backpacks, and headed out the highway. We started up the trail at about 10:30. I'll just let the pictures describe the scene.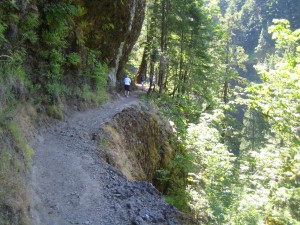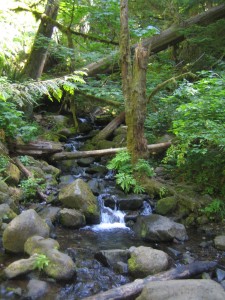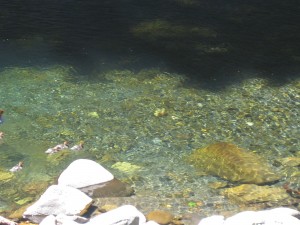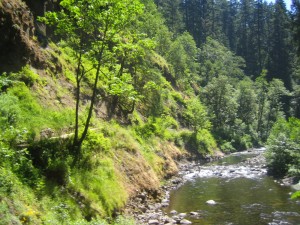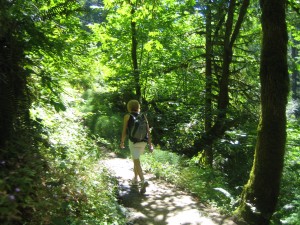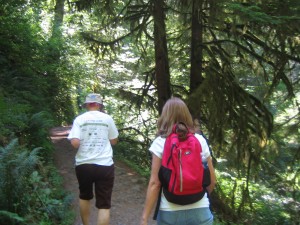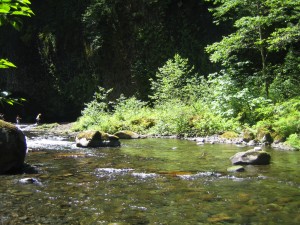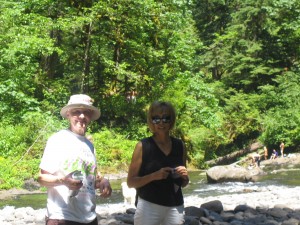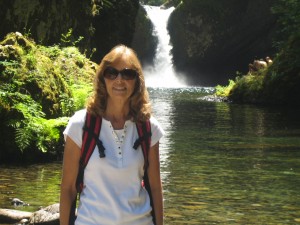 We got home at about 3:00 and took a rest, then later that evening drove to Gersham to visit a pub owned by a friend of Glenda's. If you're ever in the area, we highly recommend the 4th Street Brewery for dinner, and either the apple or cherry beer. I'm not a fan of the taste of beer, but those were delicious. We decided to eat family style and each ordered a different item off the menu and shared it with each other. The cheesy rice and battered fish and chips were our favorites. In fact, Alice sent word back to the chef that they were the best fries she had ever eaten in her life, and that was a lot of fries! We giggled over that, but the waitress was very sweet and didn't comment at all about our ages. We left her a nice big tip!