I did lots of research on Pinterest before we went, looking for the best places to eat, and we found many. I only took a few pictures, but suffice it to say, we ate well.
We sampled Mike's Huli Huli Chicken, which is from a food truck that is permanently parked on the North Shore, and has been featured on Guy Fieri's "Diners, Drive Ins & Dives". To say the chicken was spicy is an understatement!  We wolfed down the rice and macaroni salad just to cool our mouths, but we are glad we can say we ate there.
We both had gift cards from a mutual friend for Outback Restaurant, so we stopped there one evening and had the glazed pork chops.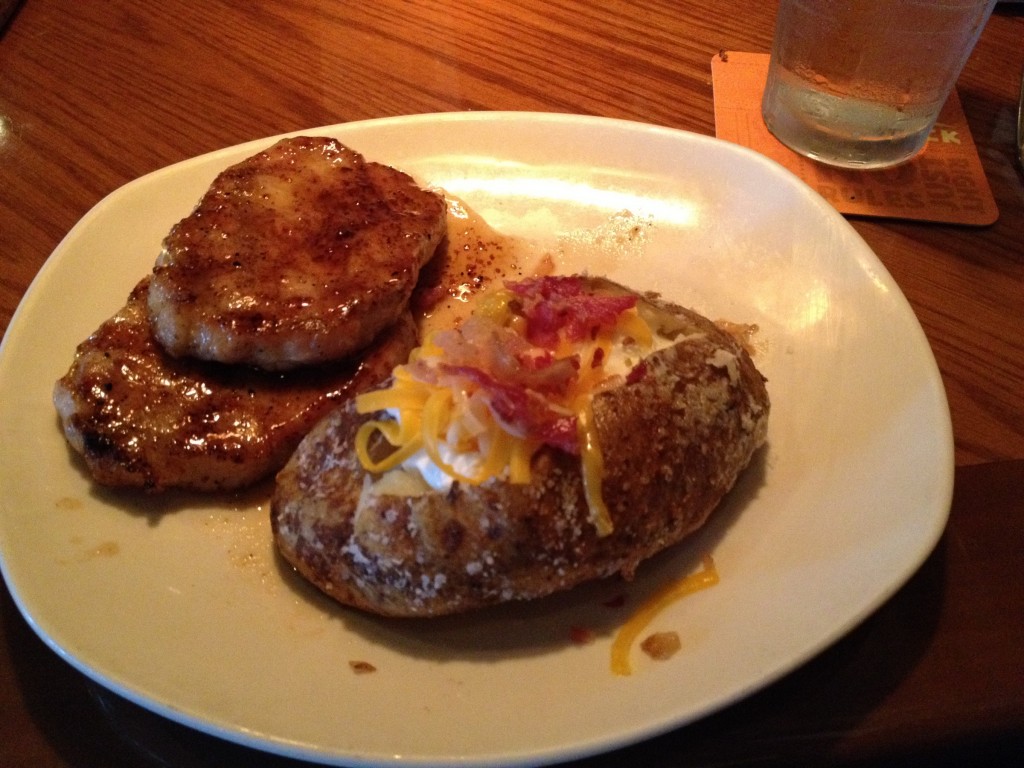 Hankering for coconut shrimp, we walked down to Tiki's Grill on Waikiki Beach and had a yummy plate of crispy prawns.
We also tried out several other local diners, filling our tummies with pork, chicken, fish, burgers and shave ice. Before we even arrived, I told Glenda that we were going to get a cheesecake from the Cheesecake Factory to nibble on in the evenings on our condo lanai. Sadly, I don't have any pictures of that, but it was decadent!
On Wednesday, we went to the humongous Swap Meet at Aloha Stadium where we were divested of some of our hard earned cash in exchange for baubles and trinkets we could not go home without. Prices on goods beat the souvenir shops in town by about 25%, making them even more tempting. We also spent a couple of hours on two different days walking through the outdoor Ala Moana Mall in Honolulu, but we didn't buy much there except some delectable Honolulu Cookies. We walked around some of the beautiful hotels, which have changed a lot in the last 30 years.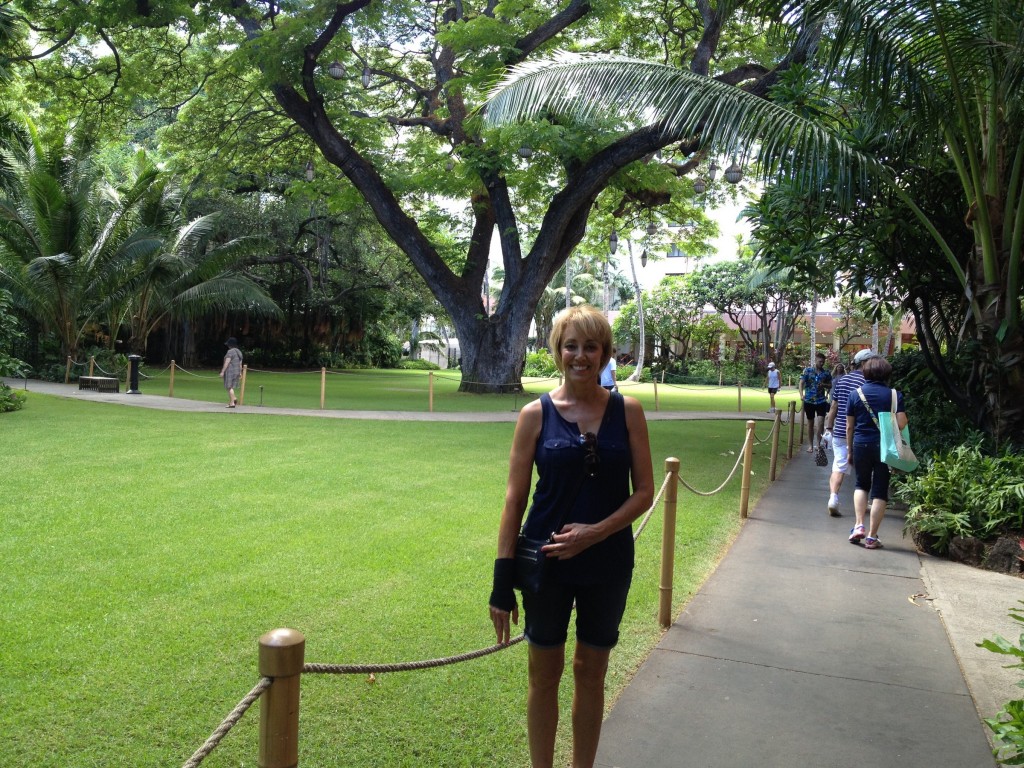 By our last day, we were both eager to go home. We had seen all we wanted to see and were pretty worn out. We puttered around in the morning packing up and checking out of our condo, then wandered the beach front, the shops and the swap meet one more time. In the evening, we drove up into the Punchbowl area, where we saw the only rainbow that appeared in the whole week we were there. It was a beautiful goodbye gift from Oahu before boarding our plane for our overnight flight home.