The Polynesian Cultural Center is one of the most popular attractions in the Hawaiian islands. It is run by the Mormons and has a subtle mission feel. Not everyone who works there is Mormon, but many of them are, and they extended invitations to us to visit the Oahu campus of BYU and the Temple. The PCC is a beautiful theme park where you can get a sample experience of Polynesian village life. Glenda and I took a canoe ride through the different "nations" of Polynesia. It reminded me a bit of Epcot, but on a much smaller scale. We floated through Samoa, Tonga, Fiji and Tahiti to name a few.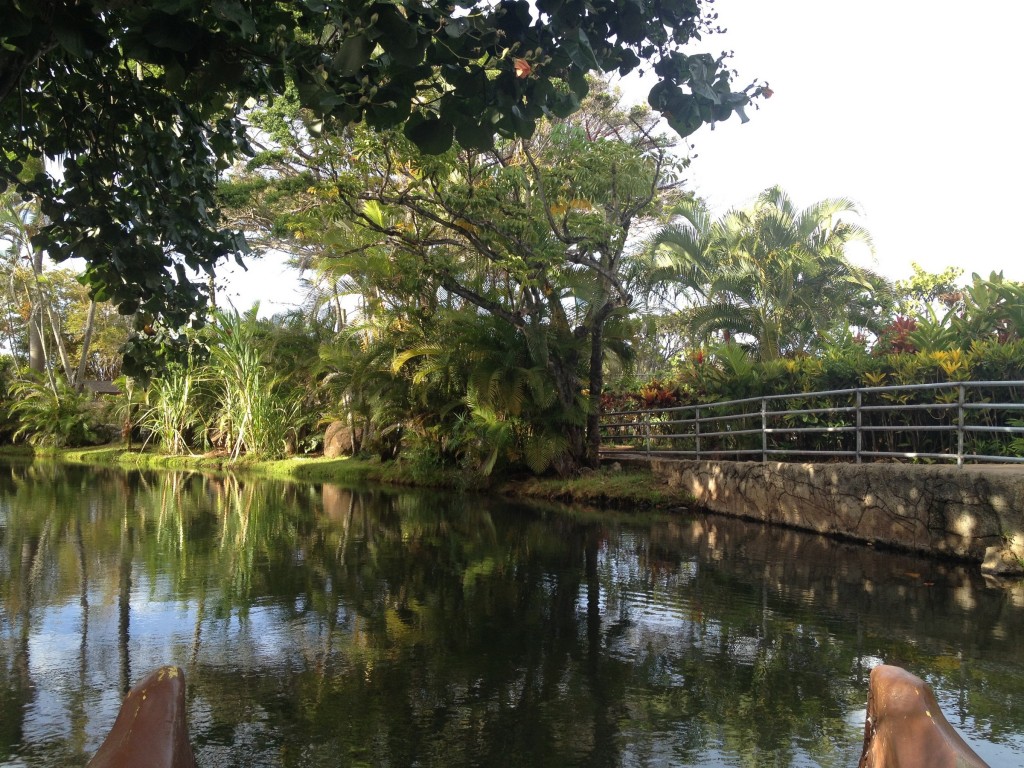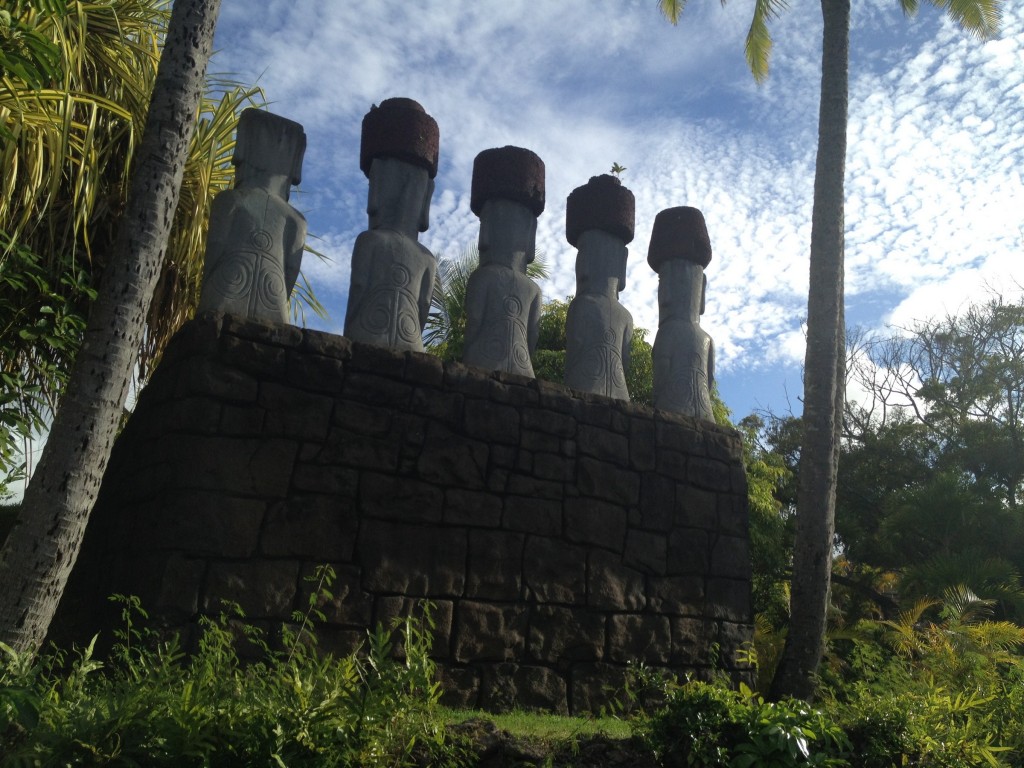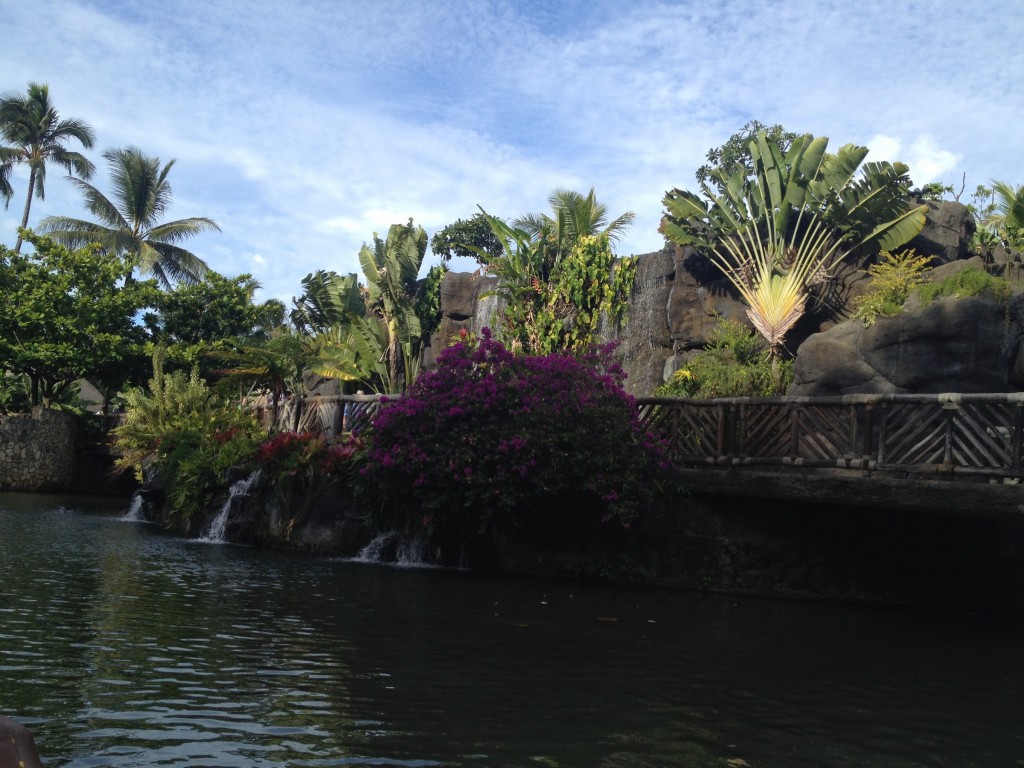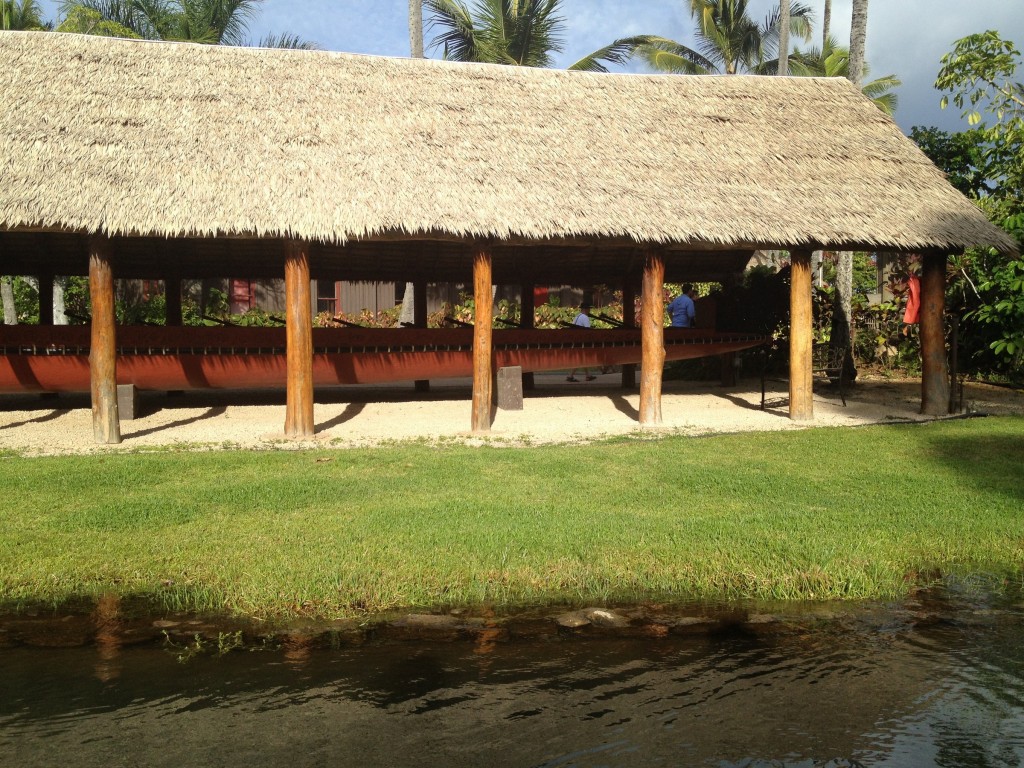 We wandered around a bit, then made our way to the dinner buffet, where we enjoyed many delightful dishes (and some not so delightful) and sweet desserts. Following dinner, we made our way into the large theater to watch "HA – Breath of Life". This was one of the highlights of our entire week. It was a spectacular show highlighted by Polynesian music, dance and twirling fire knives. We had great seats and it was cool in the open air theater, and then we enjoyed our pretty evening drive back down to Honolulu. (Photography is not allowed in the theater, so I have no pictures of that, but you can check their website for a few photos.)
On Thursday, we drove up to Kualoa Ranch, and took the Movie Tour. This two hour bus ride through a portion of the 2000 acre ranch produced dozens of photo ops and reminiscing about the many movies and television shows filmed there. The two that I remembered most were Jurassic Park and Lost. We stopped at the meadow where dinosaurs grazed, and saw Hurley's golf course. Then we walked through the Lost Hatch which is actually an old WWII bunker. There were dozens of movie posters and memorabilia still scattered around. Our tour guide, Cowboy, was a native Hawaiian, and told us many stories about the Ranch and history of the area, as well as anecdotes about movie and TV productions.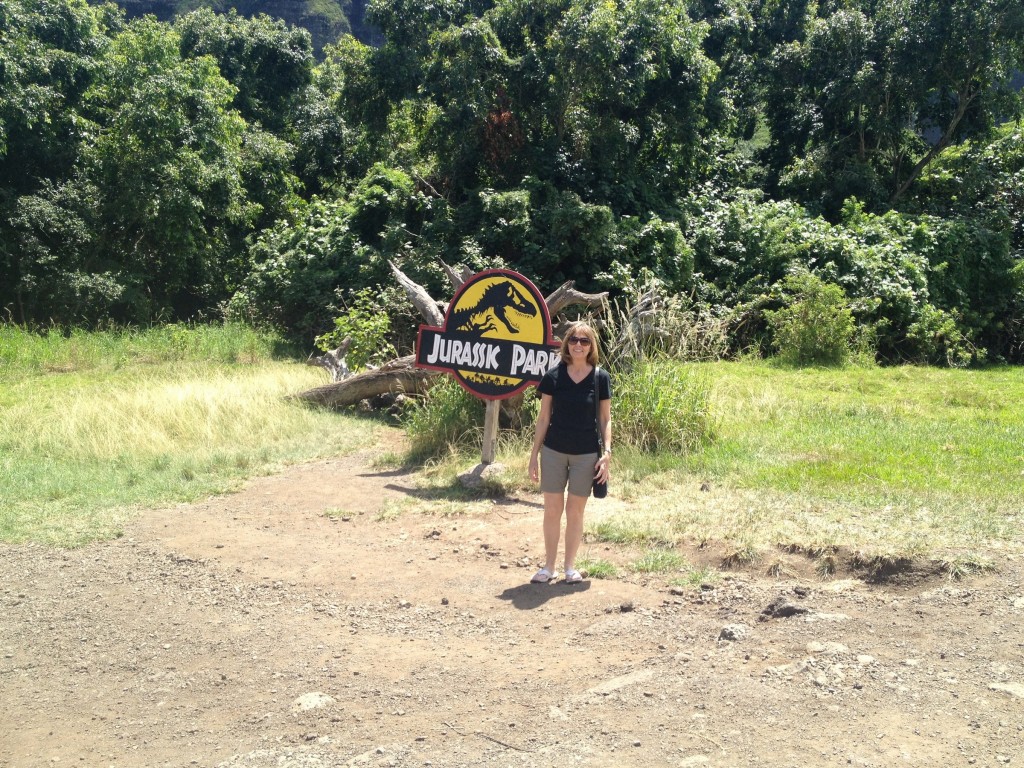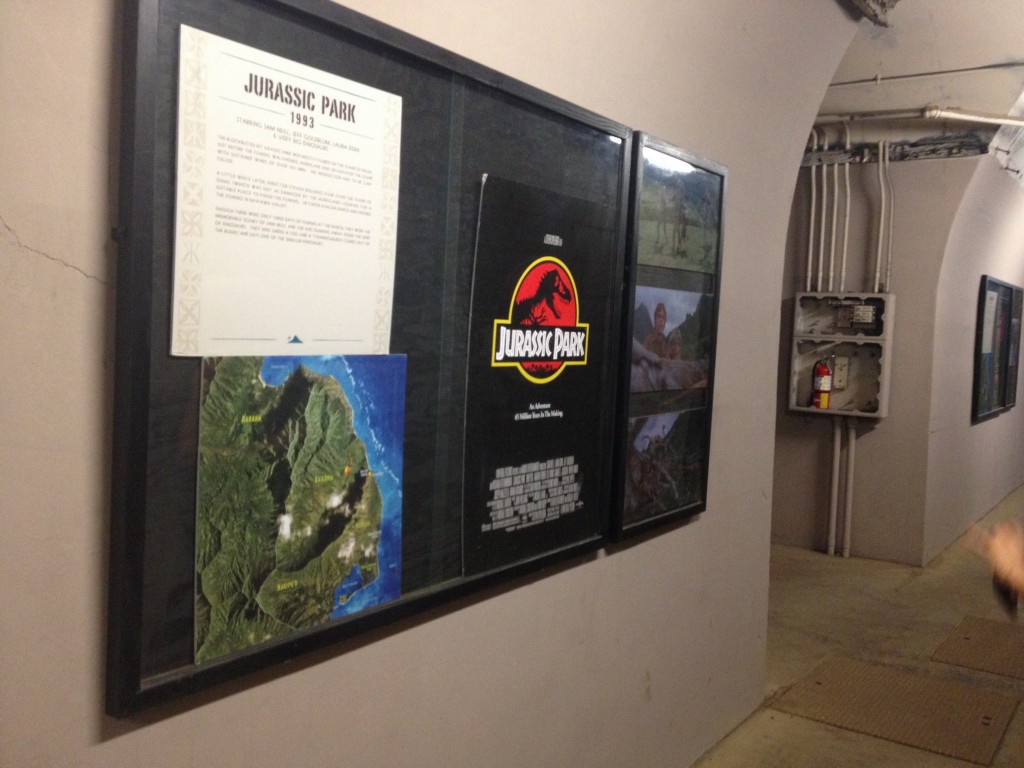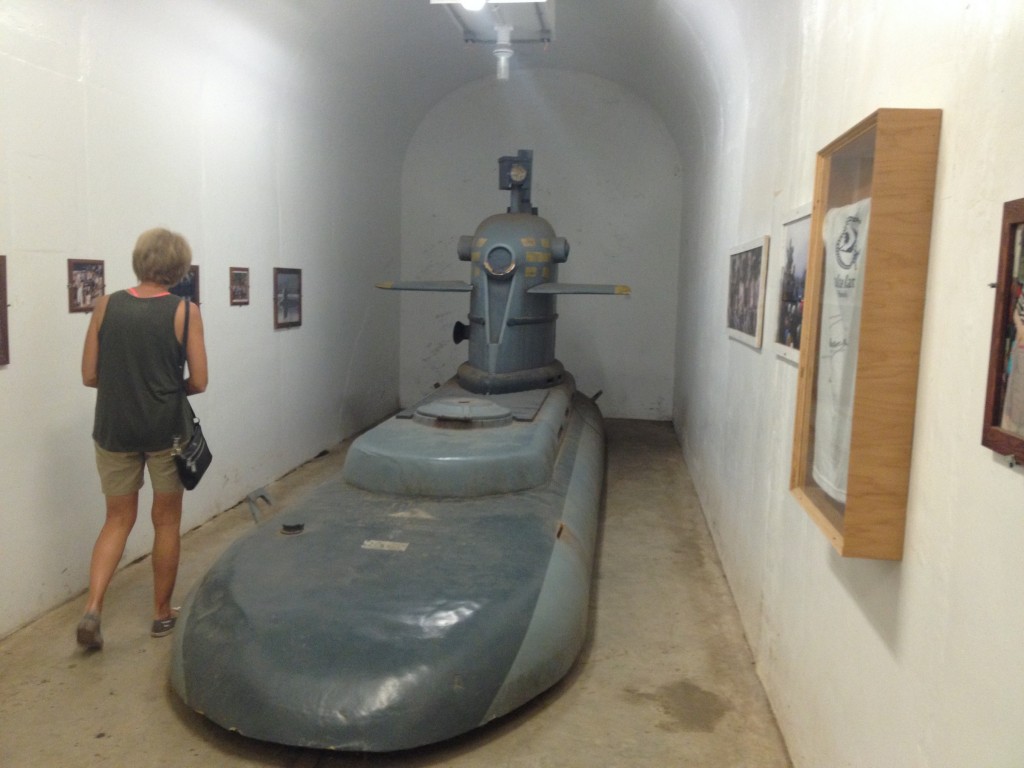 On one of our drives to the North Shore, we found our way to a coffee plantation. It was a little out-of-the-way place, and they were glad to see us. We got a short (private) tour and a sample of coffee and chocolate that were made from the beans off their trees. Delicious!