When the pandemic hit in 2020, I was holding an active Disneyland annual pass with 5 months left on it. When Disney closed the parks indefinitely, they refunded everyone's unused portions. This indicated a long shutdown, and also led to speculation that Disney would likely alter their future ticket programs. When the closures stretched to over a year, it was hard to fault them for increasing prices, considering the size of the loss they had taken. Once they announced their reopening and posted updated ticket prices, everyone let out a huge groan, and then rushed to hand over their money, me included. After a two year and one week drought, I finally re-entered the turnstiles on December 12.
During the holidays, Disney turns their parks into the most magical Christmas place on earth, and it's my favorite time of year to visit. From the lights and decorations on Main Street, to the delectable holiday sweets and treats, the decked out themed rides (especially It's a Small World and the Haunted Mansion), to the gigantic Christmas tree at the entrance, it's a spectacular delight.
As I often do, I went with Carrie and the boys, and we all shared a large hotel room. Gas prices have sky-rocketed this year, so we decided to take my Tesla. The weather forecast was nice when we made our reservations, but the closer we got to the date, the worse it looked, with cold and rain on the horizon. We packed extra warm clothes and umbrellas, and forged ahead. We ended up having one rainy day and two dry days, but it was only in the 50s all week, so we were glad to have our coats, hats and gloves, especially as the sun set each night.
Disney allows guests to go without masks outdoors, but you must wear a mask fully covering your nose, mouth and chin when indoors, including all indoor rides. I was pleasantly surprised with the level of compliance among the guests, only occasionally seeing someone's mask drop below their nose before being kindly reminded by a cast member of the park rules.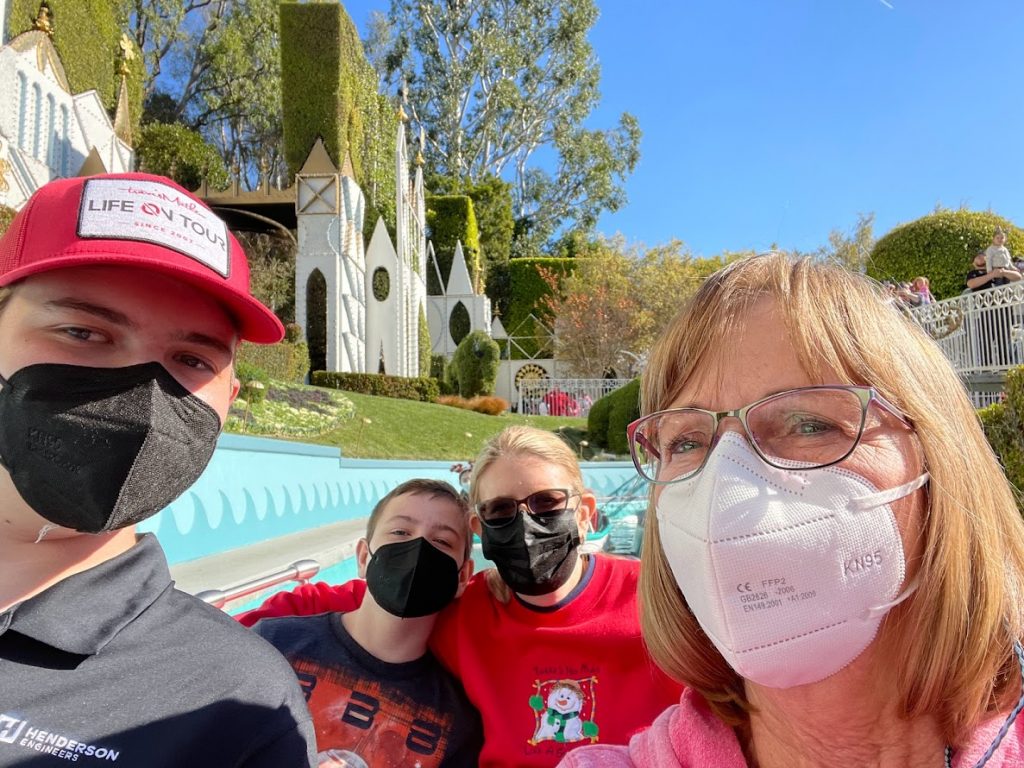 We spent three days having lots of fun. On the last day, I convinced the family to get a leisurely start and stay in the park late after the fireworks. This used to be one of my favorite times, when the crowds disperse as families take their young children home to bed, and the ride lines open up. It's also beautiful to experience the lights late into the night. We happened to be on the Small World ride just as the fireworks were starting, and as we came out, the rockets were going off all around us. They shoot them off over both the castle and the Small World facade, so we were right in the middle of it. What a show! The last thing we did was go over to Thunder Mountain Railroad (roller coaster) and ride it twice in succession, before making our way back to the hotel.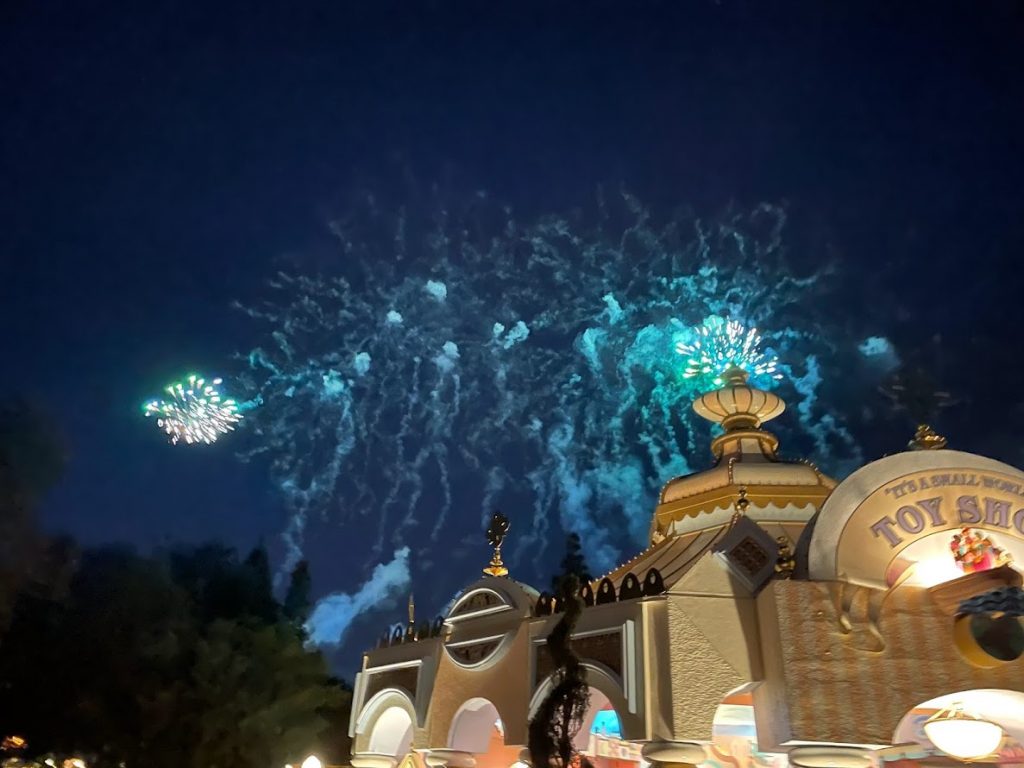 After being home for five days, we all took home Covid tests (just to make sure) and all tested negative. By the following week, the Omicron variant was raging across the nation and around the world, so I'm very glad we went when we did. If we had waited one more week, we likely would have chosen to cancel our plans until next year.
Hopefully, this pandemic will ease soon, and I can book a couple more visits on my pass before summer heat and crowds hit. And if I time it right, I can get another Christmas visit in next December before my pass expires.