We had a big wedding in our family a couple weeks ago! My granddaughter Megan married her sweetheart Christian Thompson.
Christian popped the question in February, and she said "YES!"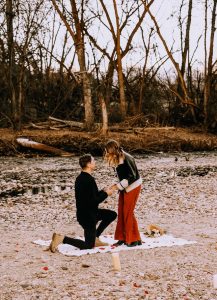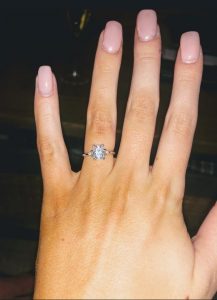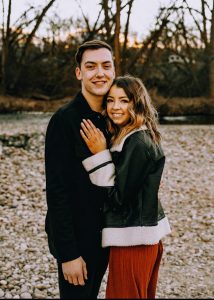 Immediately wedding preparations commenced, and Robin's sewing/crafting studio became wedding central. Measurements were taken, dresses were ordered, alterations were made, venue was reserved, flowers were purchased, friends and family were invited, gifts were received, and love was all around!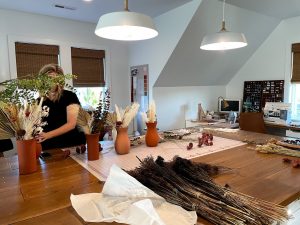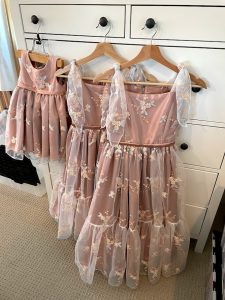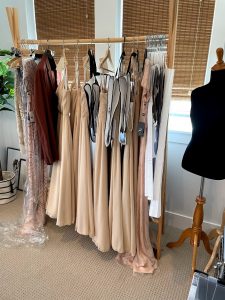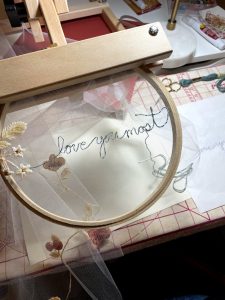 I reserved a VRBO house in Eagle that Brian & Carrie planned to share with me, but in late summer, the Delta variant of Covid began surging, and the country went into lockdown again. B&C made the difficult decision to cancel travel plans due to their family's health vulnerabilities. Fortunately for me, Ken had a couple aunts who were booked into an expensive hotel, and they gladly cancelled that reservation and shared my 3 bedroom house, paying part of the bill. It worked out nicely for all of us.
Nearly all of Ken's extended family made the trip, and we had a lovely time catching up with some we had not seen since Robin & Ken's wedding 24 years ago! Much of our time was spent in their beautiful back yard, where Ken and his mother and aunts created and served gastronomical delights. The rehearsal dinner was held there too.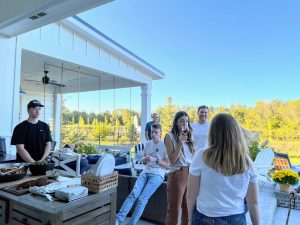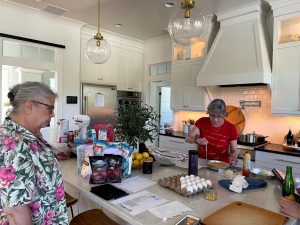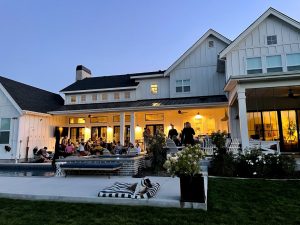 The wedding was on Thursday evening at a rustic old mill site about 10 miles from their house.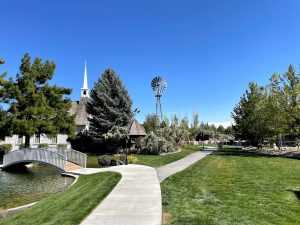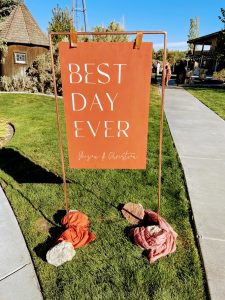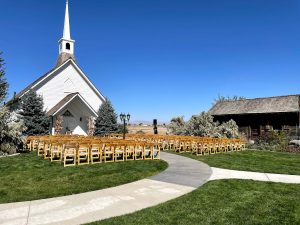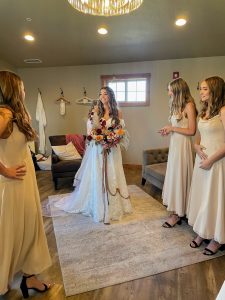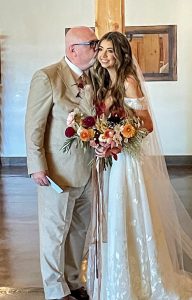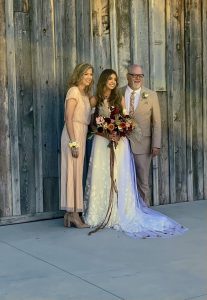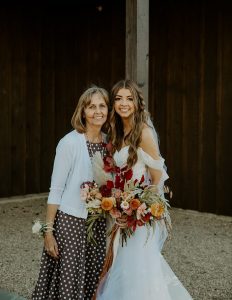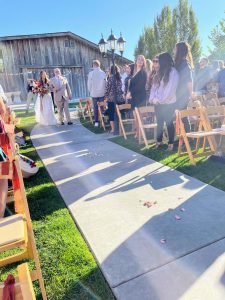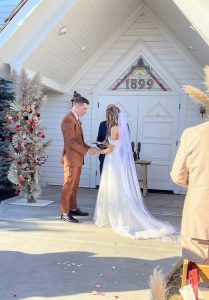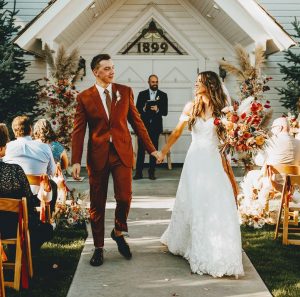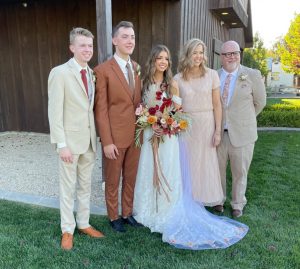 The ceremony was beautiful, followed by a lovely reception. The evening started out warm but as the sun set, so did the temperatures, and most of us brought out our sweaters and wraps.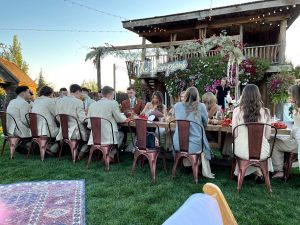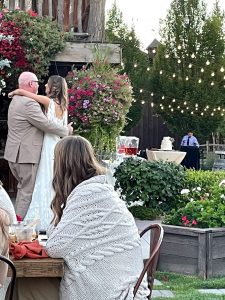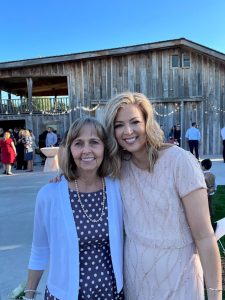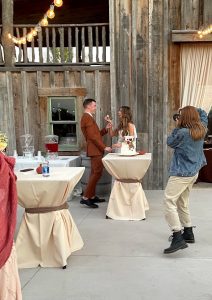 On Friday morning, the family again gathered at Robin & Ken's for brunch, and the newlyweds came over to open their gifts.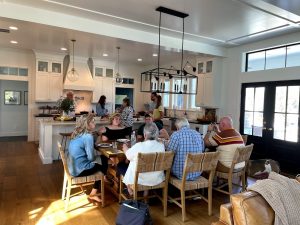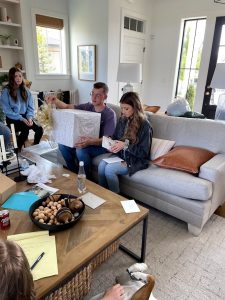 Megan and Christian flew off on Friday morning to honeymoon in Hawaii, and the rest of us spent another couple of days relaxing and visiting until, one by one, we all took our leave. I drove home on Sunday – Monday and picked up my happy puppy from the dog sitters. All in all, a wonderful week.