Make A Wish gave Lauren a party on Sunday. It was the official "granting" of her wish. It was held at L.I.F.E. and there were lots of family and friends there. A photographer from the Arizona Republic was also there taking photos for another article on the center.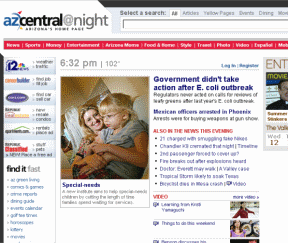 The reporter interviewed Carrie on Monday and the article is posted online this evening. For a short while, it is the front page photo of azcentral.com. I'm sure it won't be there 24 hours from now, but tonight, Lauren's famous.
You can find the complete article here. I posted pictures of the party in my gallery.