My four siblings and I took Mom's ashes back to New York last week to bury them in Obi Cemetery beside Dad. It was a bittersweet trip, rekindling the grief of her death, but also bringing much joy as we spent special time together remembering her life, as well as our early years in western New York. We were joined on the journey by two spouses (Dianna and Gisele), and Heather. One of the best parts of the trip was getting to spend time with Dale's three kids and their families. Karen and Damon, Jen and Louie and their three kids, and Dave and Lisa with their three daughters came to the rental house for the weekend to share food, fun, conversation, and lots of love.
We rented a beautiful house on Cuba Lake, and it was the perfect spot for our large crew. Ten of us slept there, and at one time following the burial, we even accommodated 25 adults and children eating pizza, laughing, crying, chatting and playing. If the weather had been better (it rained or snowed every day), we might have enjoyed being right on the lake even more. Here are pictures of the burial and gathering afterwards. (Some of these are Heather's.)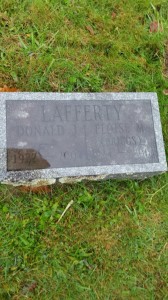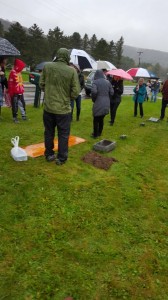 We spent three additional days driving around exploring and rediscovering the area where all five of us were born and lived until 1958, and also to take in some local sights. Thankfully, we had Richard with us, as he remembers EVERYTHING, and was an excellent tour guide. He took us all over Cuba and Rushford, pointing out all the different places Mom, Dad and we had lived, gone to school, played, worked, worshiped, and bought our cheese (a very important part of our childhood history).
On Tuesday, we went to Olean and visited the Cutco Knife Factory and the Zippo Lighter Museum. Both were interesting and we enjoyed the day. On Wednesday, we drove to Corning to tour the Corning Glass Works and Museum. Part of the museum is filled with beautiful glass artwork, and we participated in a guided tour of that. There are also demonstration areas where we could watch glass blowing, glass scultpure and a very interesting presentation on optical fiber. We wandered around an "exploratorium" that had hands-on attractions, all related to glass and it's amazing impact on, not only our daily lives, but the scientific world as well.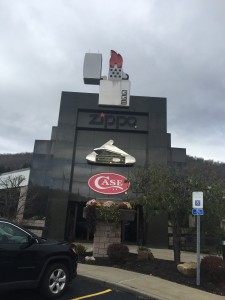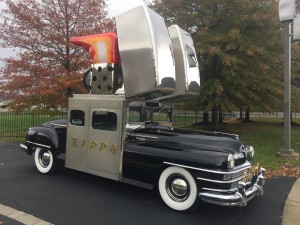 Our last evening, we stopped back at the cemetery to lay flowers on Mom's grave and take a few pictures. Then we went on to Sprague's Maple Farm restaurant for a delicious dinner of meatloaf with maple glaze (yes, we ALL got the evening's special!)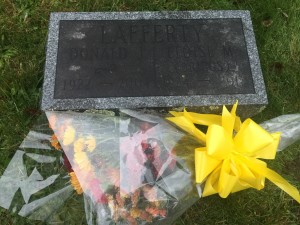 At the cemetery on Sunday, I looked around at the hills to see a beautiful splendor of fall colors, and knew Mom would have been so pleased that we laid her to rest during her favorite season in her favorite place — autumn in New York. For all that she gave us over the years, I'm glad we could give her that one last gift. Rest in peace, Mom. We love and miss you so much.