I have not written a blog post here since my annual review, so I've got some catching up to do.
In February, I updated my kitchen by having new countertops installed, putting a fresh coat of white paint on the cabinets, laying new wood-look floor tile and updating the backsplash and window coverings.
In March, I went with Carrie and the boys to Orlando to visit Walt Disney World and Universal Studios. Although Disneyland and California Adventure are our favorite theme parks, we like to visit Florida once every couple of years to catch the attractions we don't have in California. Since Carrie and Brian have a timeshare, we usually get a condo near the parks, and I pay for the car rental. I have had Southwest frequent flyer miles from my credit card that I have used the last several flights, so it's actually a more affordable trip than one might think. Of course, tickets into the theme parks are the biggest expense by far, but you really can't put a price on family fun.
Nathan made Eagle Scout this year, and his troop ceremony was held at Brian and Carrie's.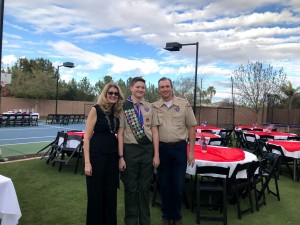 I took my Minnie to New Mexico this spring to spend time in the state parks there with Dale, I wrote all about that on my RV blog.
It's been a very long, very hot summer here. Instead of monsoon, we had "Nonsoon". Summer thunderstorms have been few and far between, and temps have been in the one teens the majority of the summer months. We decided to celebrate Richard's recovery from his critical illness earlier this year, and what better way than with a barbecue and swim party at Brian & Carrie's.
Robin and Ken put in a new pool this summer, and I hadn't visited since last Thanksgiving, so I flew up to Boise to spend a long weekend in mid-August.
While I was there, I mentioned to Robin that I was doing a quick trip to Disneyland the first week of September, and suggested she sneak away and join me. She said yes, and we had a wonderful three days together experiencing all the Magic. The parks were the least busy I can ever remember, and we walked onto the majority of the rides in both Disneyland and California Adventure. The only downer (and it was a huge downer) was the heat wave Anaheim was experiencing. With temps in the high 90s (one day even hit 101°) and humidity climbing to 85%, we were melting. It was a good thing we didn't have to spend much time waiting in long lines in the sun or we would have packed it in and gone home. But it was a fun three days and something we haven't done together since 2003.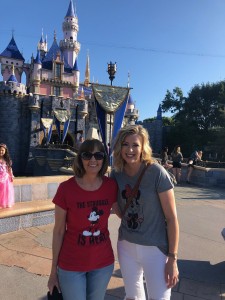 I'm getting ready to head out on a fall trip in my Minnie. First I'm going to Gulf Shores in Alabama to join Wendy and Denny's friends and family celebrating their Golden Anniversary. From there, I'll make my way back to Mississippi to drive the Natchez Trace Parkway all the way to Nashville. I'll be blogging about that on my RV blog, so catch up with my adventures there.
By the time I return, it'll be holiday season. Hard to believe 2020 is just around the corner!