Either this post is going to be very long, or I'm going to have to cut out a lot of the adventures I had. Or I could break it into more than one post. But here goes!
Back in August of 2014, Alice asked Glenda and me if we would be interested in taking a cruise to Alaska with a tour group led by old friend Roy Lawson. Glenda, being from Alaska, gently declined, but it didn't take me long to get on board with the idea and commit. I've never cruised, and an Alaskan one has been on my bucket list. This seemed like a perfect opportunity to travel with a group of friends, and let the tour company handle all the arrangements. Now that it's over, I would wholeheartedly do this again! It was a fantastic experience, and included many, many details that I would have had to research and handle myself. I'm glad I was able to leave all that to the experts.
The adventure began on Friday, the 10th of July. I got up verrrrry early and called for a 4:00 a.m. Uber pickup to the airport. I flew through S.F. to Vancouver, where we boarded the Radiance of the Seas by Royal Caribbean cruise lines. The first day (evening) we got settled in our cabin, explored the ship, and had our first group dinner in the dining room.
We cruised all day the second day, but with cloudy, rainy weather, we didn't see much from the ship other than water. There were just very brief moments of shore views, but for the most part, we stayed inside enjoying the amenities of the ship. I'm talking FOOD! Cruise ships are notorious for their unending gastronomical  delights, and the Radiance of the Seas was no exception.
On day three, we were woken up by some banging and thumping and we looked out our porthole window to find this:
Yes, we were docked in Ketchikan, and our deck 2 porthole was sorely lacking on the vistas. We quickly dressed and went for breakfast, then left the ship for a bit of a walk around town, stopping into beautiful St. John Episcopal Church, then watching a local fisherman reel in a huge king salmon. Later, we rode the trolley which included a narrated historical tour around the area with a stop at Saxman Totem Pole Village.
That night we cruised toward Icy Strait Point and the tiny town of Hoonah (pop. 800). The ship anchored off shore at 9:00 on Day four, and we rode the tender boats (the life boats' most common alternate duty) to the pier. We had no excursions scheduled for that day, so we walked the mile and a half town with several members of our group and watched for whales off shore. We had been told that port was one of the best for whale sighting from land. But we didn't have any luck while in town. That evening back on the ship during dinner someone called out "Whales!" and everyone ran to the port side windows to see a few black backs swimming by. That was really the extent of our wildlife sighting for most of the trip. A real disappointment.
We woke up on Day five to find the ship already docked in Juneau. Alice and I rode the tramway up the hillside to the Nature Center. We did catch sight of a bald eagle in one of the trees. The rain and fog blocked any views from the mountain, but we walked a (muddy) nature loop trail through the woods back to the center before riding back down.
That afternoon we took a tour bus to Mendenhall Glacier.
We learned several tidbits about Juneau and Alaska:
Alaska has 70% of all the bald eagles in the US
A 13 year old boy designed the AK state flag (it was a contest and his was voted the winner)
Juneau capitol building was voted the second ugliest capitol in the US
Mendenhall was  interesting. We listened to a ranger talk about the salmon forest, and that's when I remembered I had forgotten to take along my National Park Passport Book.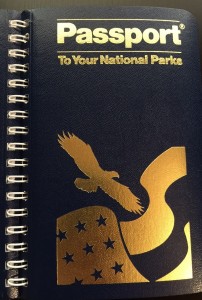 We took one of my favorite excursions on Day 6 in Skagway. We rode a bus to White Pass summit, crossed into Canada and back, and then stopped at a sled dog training camp. The musher has participated in many Iditorad races and placed in the money five times. He did an excellent job on the narrated demonstration. We heard about the life of a musher and what the experience on the race trail is like, and then saw a demo of the dogs pulling the sled. This excursion did not include riding on the sleds, but it did include getting my sunglasses eaten by one of the dogs. (Don't worry, we got them away from him before he swallowed anything dangerous!)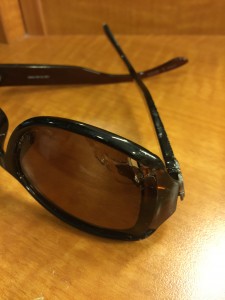 Some interesting things we learned on this tour:
It used to be spelled Skaguay. The name means windy. Population is ~950.
RV parks charge $300 a month for a tent space and $1400 a month for a trailer / motor home space.
Moore's Creek Bridge is a stayed cable cantilever bridge. It is only secured to the mountain on one side; that allows it to move during earthquakes.
Sled dogs run 6 hours and sleep 6 hours when racing. They race from age 2 to about age 9. They are mutts, not purebreds. They are bred for racing and love to race. They got very excited when the musher brought out the harnesses and started hooking them up to the sled for the demo.
On day seven, we cruised into Disenchantment Bay right up to Hubbard Glacier and the ship stopped and did a 360° turn. It was spectacular! Hubbard is one of the very few glaciers on earth that is actually advancing; most of them are quickly retreating and disappearing due to climate change on our planet. Hubbard calved many times while we watched, but catching it on a video was very difficult because you never knew when and where the next chunk was going to fall from. The thunderous crack warned us way too late of the direction to look. But we stood out on deck for a long time watching and marveling at the magnificence of nature.
From Disenchantment Bay, we sailed across the open water of the Gulf of Alaska toward our final cruise destination, Seward. This was the only area where we really felt the rolling of the ship, and the seas were quite rough with all the bad weather we were having. Every few minutes the waves would crash against our porthole. I was guessing 30 foot swells, but I was teased for that inaccuracy and told they were more like 3-6 feet. It seemed like I could have stacked at least 4-5 Brian's in some of those waves.
That afternoon Alice and I went to a talk by the Captain of the ship. (We had to leave early for a meeting of our tour group for disembarkation instructions). He said the Radiance is one of 4 identical ships and is small-medium size. Royal Caribbean has just built a ship (the Oasis of the Seas) that two Radiances would fit inside. The Radiance has 60% of her viewing decks behind windows because she sails to areas with inclement weather. I can tell you we were thankful for those inside areas every day!
We  were lulled by the rocking of the ship all night, and came into Seward at 5:00 a.m. We departed the ship at 9:20. I think this is enough for today's post. In the next entry, I'll describe our land excursion from Seward, through Anchorage and Denali, to Fairbanks.